TikTok has taken the world by storm with its addictive and entertaining content. The app has become a platform for creators to gain visibility and showcase their talents to a massive audience.
Getting verified on TikTok is a significant milestone for any content creator. It adds credibility to their profile and increases their chances of getting noticed by brands and potential collaborators.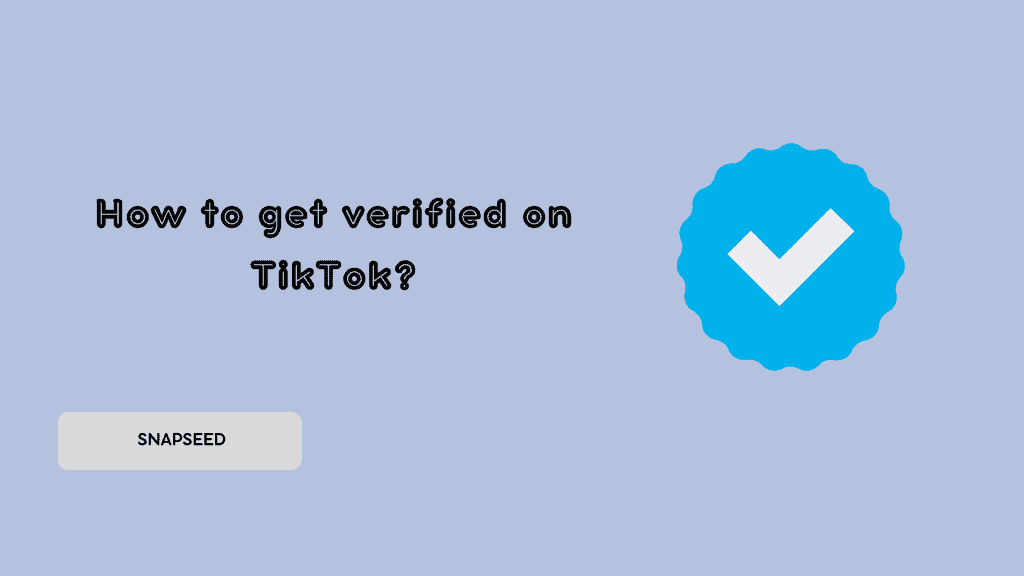 However, the verification process on TikTok can be daunting and confusing, making it challenging to know where to start. In this article, we will guide you through the steps to get verified on TikTok and provide tips to increase your chances of success.
So, learn how to get verified on TikTok and take your content to the next level; keep reading.
What Does it Mean to Get Your Tik-Tok Account Verified? 
TikTok, like other social media sites, includes a verification symbol for verified accounts. A blue tick shows next to the handle of a verified account. Only real accounts get the blue checkmark.
It's worth noting that TikTok takes authentication very seriously to safeguard well-known creators who are more likely to be duplicated. Unlike other platforms where you can ask to be verified, TikTok takes a unique method. The TikTok team goes out of its way to find accounts that deserve the visible checkmark.
Why do People Strive For The Blue Tick Verified Badge? 
Aside from proving your identification, TikTok's blue tick can represent various things for content providers.
You may already know that a blue tick can help increase your credibility with followers, but it may also help your content gain more weight. In addition, TikTok's algorithm puts content from verified users on priority.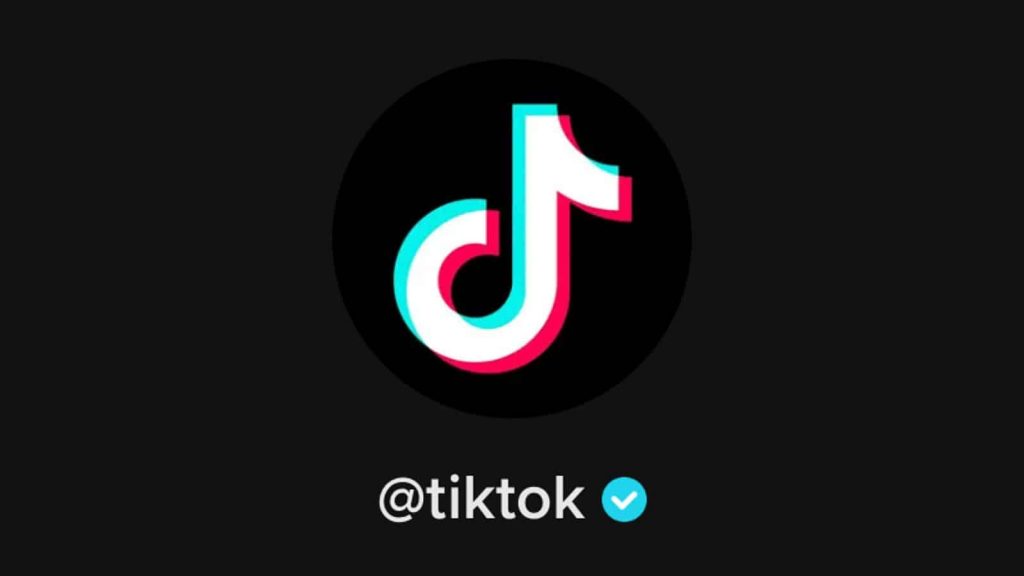 If you have a verified account on TikTok, you're more likely to acquire sponsorship agreements than on other social media networks.TikTok, on the other hand, does not compensate its verified creators. Also, it is highly proud of its artists and works with them more closely than other platforms to link them with companies.
Many of the advantages of having a verified account have previously been covered. But here's a quick rundown of what you may expect from these advantages:
Authenticity: TikTok's algorithm favours authentic accounts, which increases reach. A TikTok-verified account, in other words, reaches a larger audience.
Improved credibility: It can be challenging to stand out with many accounts specializing in various categories. You can increase your trust and authenticity by using a verified account.
Improved trustworthiness: Having your account confirmed increases your chances of other verified accounts trusting you.
Improved authority: Getting verified on TikTok can also help you raise your profile as a thought leader in your field.
How Many Followers Do You Need to Get Verified on TikTok?
The authentication process on TikTok is only partially apparent. However, there is no automatic verification level to meet, and unlike other sites, you cannot request verification on TikTok.
Instead, one has to increase their account's activity and metric growth. What matters are things like daily TikTok follower growth and longer video watch times. This means you can use TikTok for business without worrying about reaching a certain number of followers. Some well-known creators have hundreds of thousands (or even millions!) of followers but no blue tick.
What Are The Ways to Get TikTok Verification?
TikTok has yet to publicize its verification process so that no one can confirm your account, however, various influencers have shared tips on how to get verified on TikTok. 
Below are some practical tips to get verified on TikTok:
1. Other social media verification:
It may be easier to obtain verification on TikTok if you are verified on other social media networks like Instagram and Twitter. While those extra verifications do not ensure a blue tick on TikTok, you can encourage your fans on those networks to follow you on TikTok.

The TikTok team searches for verified social media accounts; therefore, hunt for comparable badges on other platforms if you want to be verified on this site. While you're at it, here's how to add a link to your TikTok bio that connects all your channels. However, a few pointers will help you stand out to the TikTok workers who dole out the coveted blue check.
2. Go viral:
Producing viral content is one method of increasing your daily following count. It may appear to be self-evident. However, most TikTik accounts have had at least one sizable viral explosion before being verified.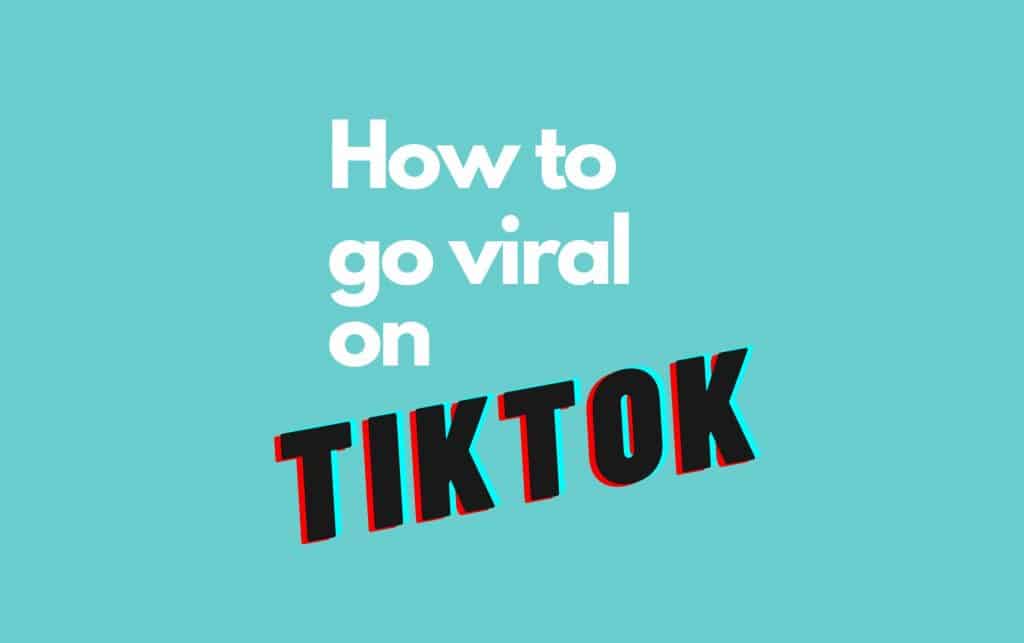 Of course, saying something is more accessible than doing it, but TikTok's platform is built on viral content. TikTok looks for high activity and engagement when confirming accounts, among other things. Going viral is a great way to tick all of those boxes.
One approach to creating viral content is taking advantage of the newest TikTok trends. For example, staying on top of the most popular TikTok hashtags and challenges might help you create viral content.
3. Longer watch time:
Another crucial measure is the length of time individuals spend watching their movies. To maximize your chances of becoming verified on this channel, you must figure out how to keep your audience engaged.
Increasing this number by making videos that people want to watch through or replay repeatedly is a beautiful approach. Looping videos also help you increase your numbers.
4. Consistency and choosing a niche:
To verify your TikTok account, you'll need a content strategy to help you stay consistent. You don't have to make a video every hour, but you should publish it frequently to increase your chances of receiving the verification badge.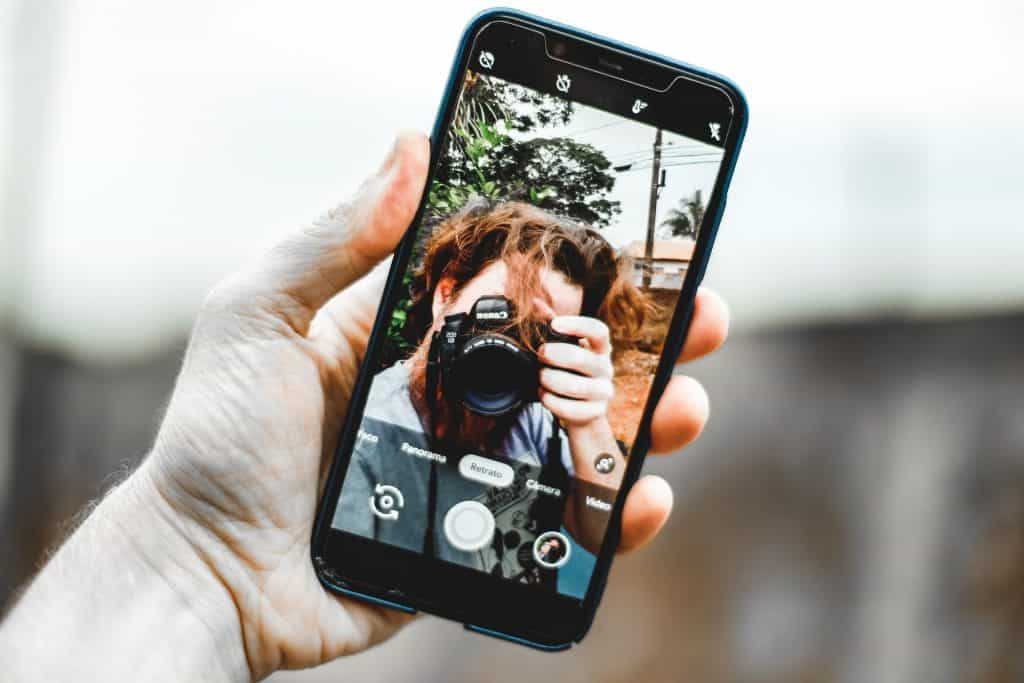 To build a social media brand, the most popular and genuine material daily. Recruiting, keeping, and increasing your following is simpler if you've been known for something. That is why it is critical to create catchy, engaging content as soon as possible and maintain a firm grip on the throttle. It's easier to stay on top of TikTok's challenges and hashtags. It's well-known that TikTok consumers prefer brands that participate in the app's trends.
5. Media:
Getting media attention as a celebrity or public person will help you raise your TikTok profile further. You should emphasize your media coverage to provide credibility to your profile, whether a brief interview or a recurring role on a podcast.
6. Interaction:
TikTok's design encourages users and content creators to communicate with one another. You can use services like Duet and Stitch to communicate with others. This is advantageous because your reach and followers grow as you connect more with your users. Knowing how to duet with someone on TikTok can assist in this quest.
7. Follow the guidelines:
TikTok, just like any social media platform, monitors accounts that break its rules. Accounts that follow TikTok's community guidelines and terms of service will be verified. If you break these guidelines, your account will be flagged by TikTok's moderators. Accounts that do not follow the requirements will have difficulty being confirmed. Worse, such accounts face the risk of being suspended.
Related Read:
Final Verdict
Getting verified on TikTok and receiving the TikTok blue tick isn't something you can control. So getting too worked up about the blue tick is pointless. You don't require authentication to build your brand or establish yourself as a well-known and recognized TikTok user.
Concentrate on expanding your online profile, developing new contacts, having fun, and creating high-quality material. If you become authenticated as a result of this, that's fantastic. Otherwise, keep on!
This article helped answer all your questions about getting verified on TikTok!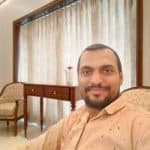 Hi, This is Gautham, a full time content writer and editor at snapseed.online who believes in bringing the best out and personalising stories to reach and relate to various audiences and I'm passionate about wild life photography, photo and video editing.