With technology evolving, ever wondered who the youngest entrepreneurs in the world are?
The world's fair share of the youngest entrepreneurs is successfully made by the new generation, where kindergarten kids have stepped into the world of entrepreneurship. This can be terrifying for some of us to know how young kids lead a more independent and career-oriented life.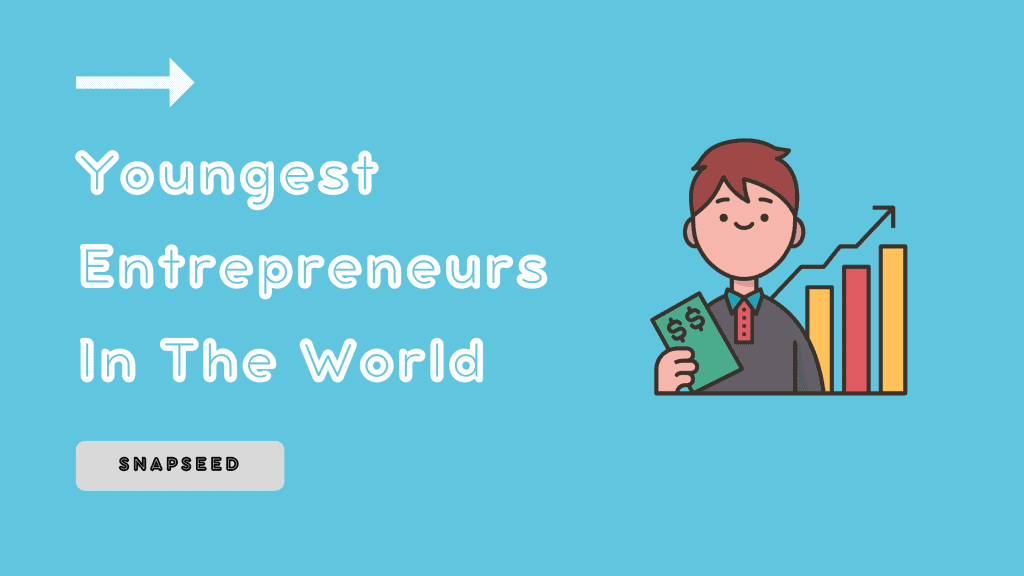 But, let's focus on the positive part and look over the youngest entrepreneurs in the world, learn lessons from these teenagers and understand how they have made it big in the entrepreneur industry within a short span.
Without wasting any more time, let's dig into the article now!
List Of 11+ Best Youngest Entrepreneurs In The World
We spend some time searching for the youngest entrepreneurs globally. Have a look over the 11 youngest entrepreneurs in the world below.
1. Mikaila Ulmer: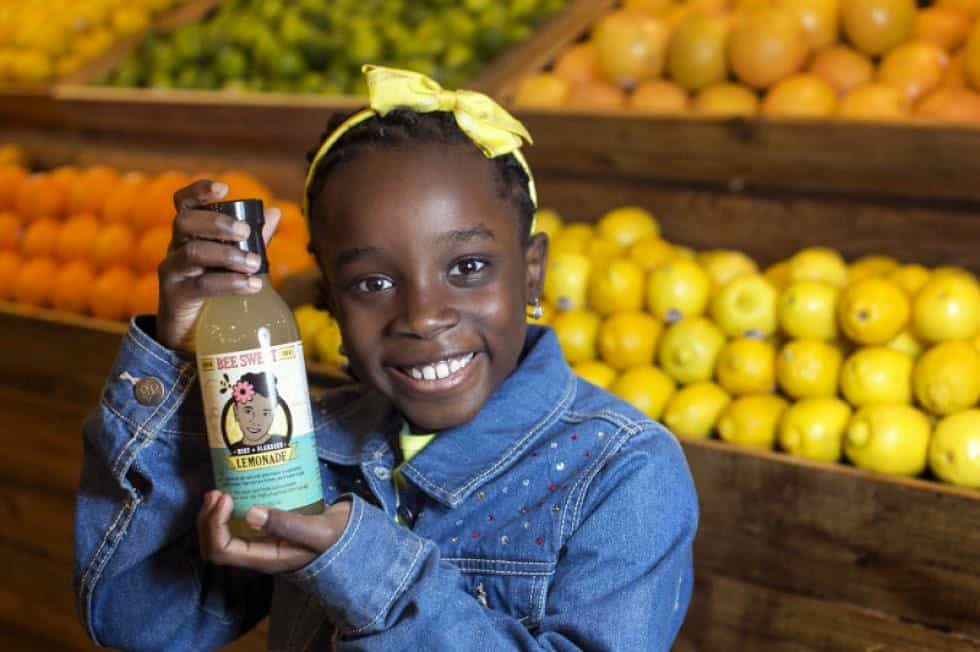 Born in Houston, Texas, in September 2004, Mikaila Ulmer started selling lemonade outside her Austin house at the age of 4, inspired by her grandmother's lemonade recipe. People loved Mikala's lemonade, and soon after her lemonade sales increased, she got approached by a local pizza shop to supply lemonade. Since then, Mikaila never looked back and became the founder of "Me & the bees lemonade." Furthermore, she also donates a portion of her profits to protect honeybees from extinction.
2. Moziah Bridges: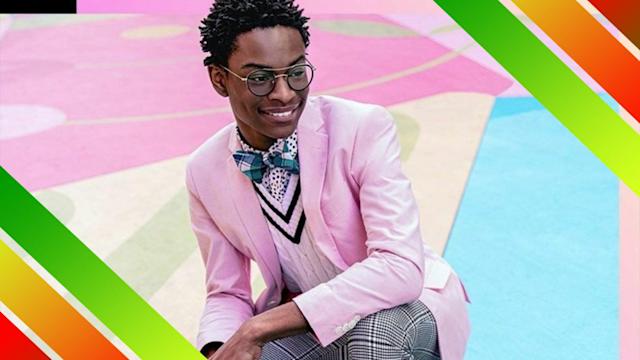 The president and creative director of Mo's bows handmade bow ties, Moziah Bridge, started making bow ties with the help of his granny to look sharp. At 9, he started selling his bow ties on his website and at retail stores. People were impressed by the fashion sense of Moziah, and soon he generated massive revenue from his business. Moreover, Moziah has also appeared on the top American tv shows like the shark tank, Oprah show, good morning America, the today show, etc.
3. Rachel Zietz: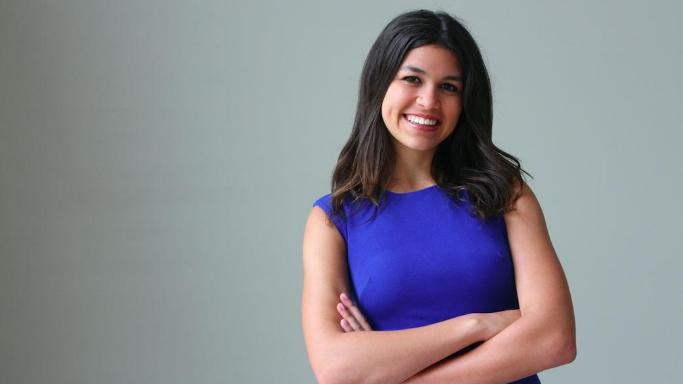 Rachel Zietz is a 21-year-old USA-based entrepreneur and the founder of gladiator lacrosse, a high-quality sports training equipment line. She started her company by redesigning her lacrosse rebounder at the age of 13 and appeared on the most popular American tv show, shark tank, at the age of 15. Her accomplishments do not end here. Rachel also made it to the Forbes 30 under 30 lists and continued growing her company while graduating from Princeton.
4. Shubham Banerjee: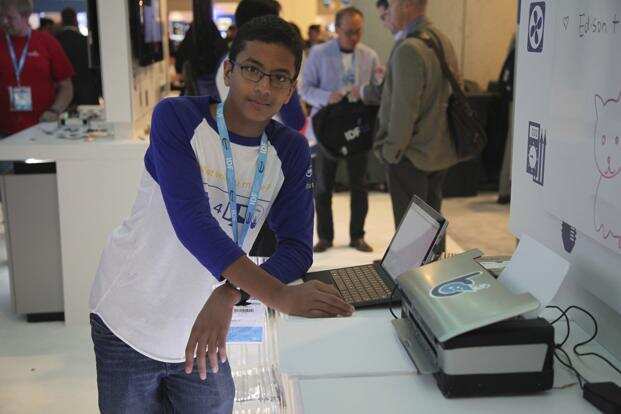 Founder of Braigo Labs INC and the inventor of Braigo, the 20-year-old Shubham Banerjee is not only counted among the youngest entrepreneurs in the world, but he is also the youngest entrepreneur to get venture capital funding. His invention of the braille printer design was a 7th-grade school science project. Nevertheless, this invention from a 12-year-old Shubham reduced the price of printers immensely and became a boon for the education and teaching sector.
5. Kenan Pala: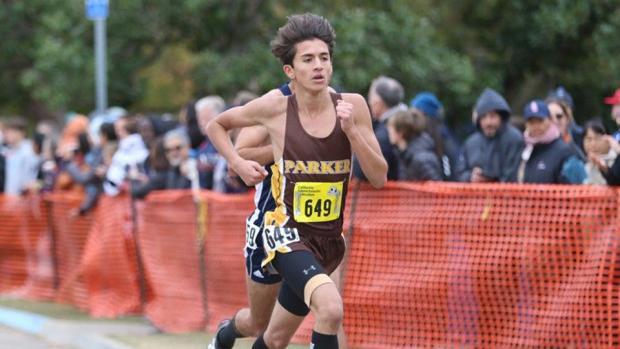 Kenan Pala, the kidpreneur with a pure heart, was 11 years old when he set up a nonprofit kid4community for the education of homeless people. He once told in an interview how he went on a beach with his father and saw a sick seal there. He was surprised to see people coming forward to help the sick seal.
However, he was on his way home when he saw numerous homeless people and how no one cared about the sick, homeless people on the street. Seeing this heartbreaking scene, he decided to do something to help the homeless. During the initial days of his organization's setup, he reached out to his friends and family for help. However, his organization crossed the 500,000 mark within two years and received unimaginable love and support from people.
6. Cory Nieves: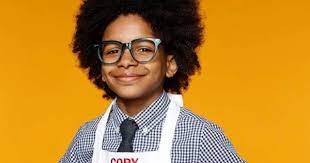 The 17-year-old Cory Nieves is the founder and CEO of Mr. Cory's cookies, an all-natural, healthy, high-quality cookie store. Cory started his enterprise at the age of six, intending to help his mom raise funds. However, he soon realized his passion while selling cookies along with hot cocoa and lemonade. Additionally, Cory nieves have worked with top companies, including Citibank, Mercedes Benz, crew, Macy's, whole foods, Viacom, etc.
7. Logan Guleff: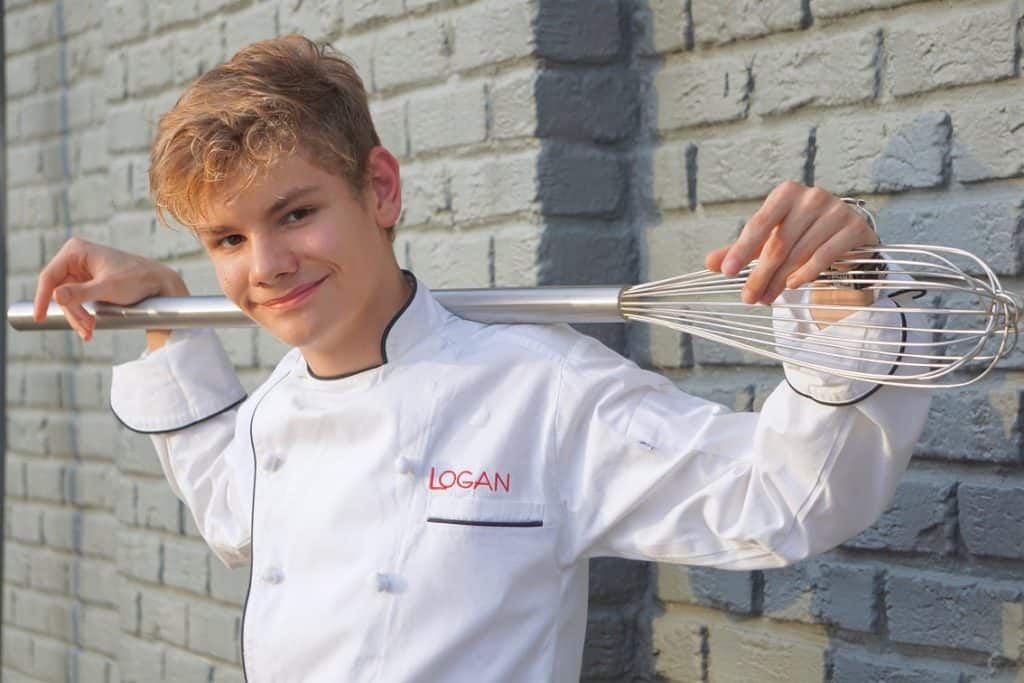 The 19-year-old Logan Guleff is the winner of the second season of Masterchef junior and is counted among the most successful culinary entrepreneurs in the world. The kid entrepreneur Logan owns his luxury food brand. Apart from that, he also runs his blogs to share some mouthwatering food recipes with people across the globe. The net worth of Logan is assumed to be around $9 million, making him one of the youngest millionaire entrepreneurs in the world.
8. Josh Feinsilber: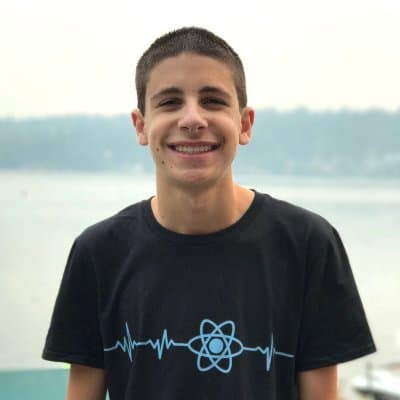 Josh Feinsilber is the founder of Gimikit, an app that allows teachers to create resources and study material for students through quizzes and games. He got the idea to build this app while he was given a project in high school. Josh loved playing video games even during his classes, and his passion for gaming turned him into a young and successful entrepreneur.
9. Benjamin Kapelushnik: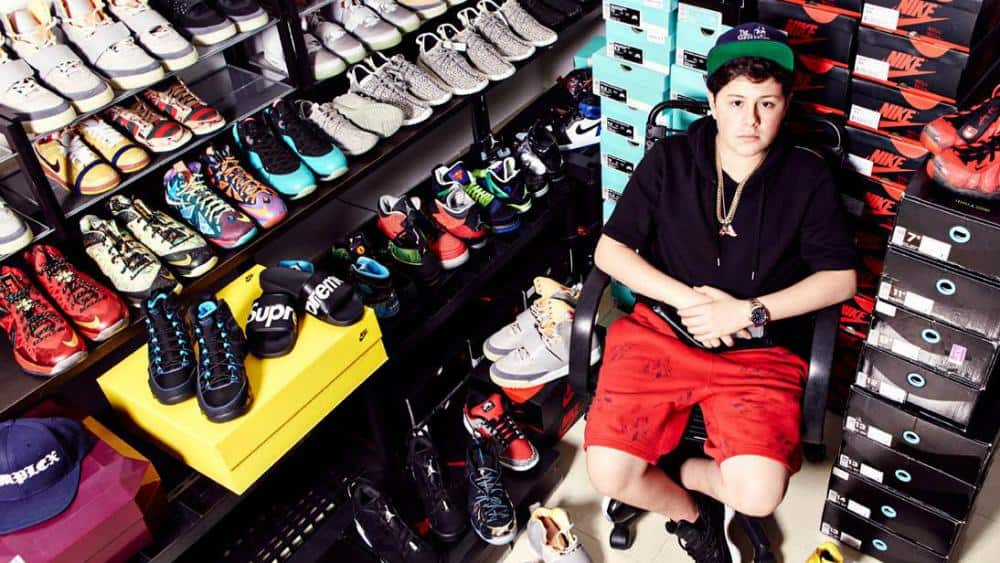 The Brooklyn-born Benjamin Kapelushnik is a 23-year-old sneaker reseller. Benjamin is popularly known as a sneaker don. He owns his sneaker enterprise, where his customer list includes some top celebrities like DJ Khalid, Odell Beckham jr, etc.
At the age of 16, Benjamin amassed nearly USD 1 million in sneaker sales. His journey towards his enterprise started when his mother purchased him a pair of Nike. Soon after this, he purchased some additional sneakers with his bar mitzvah money and began to sell the sneakers in the resale market.
10. Issabella Rose Taylor: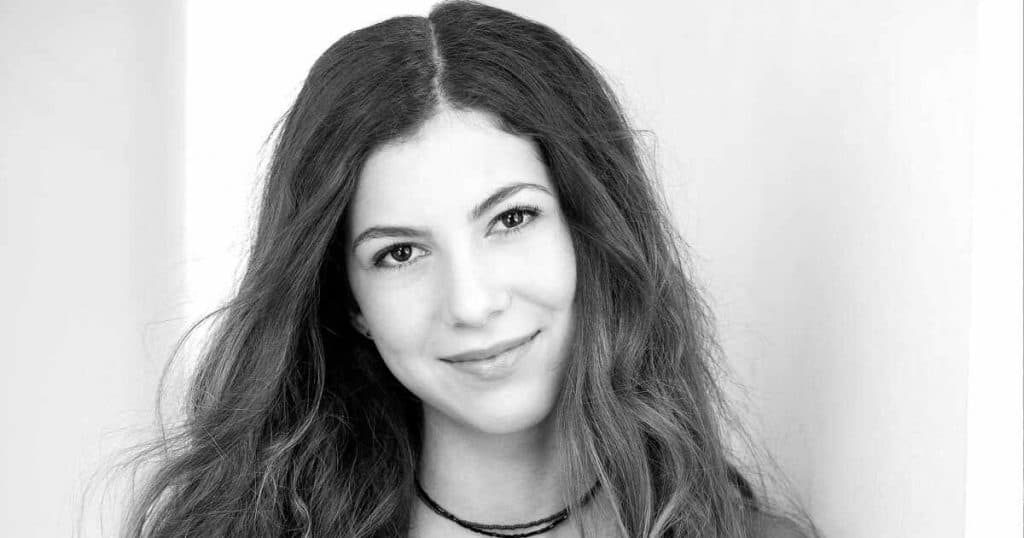 Born in Austin, Texas, United States, the 21-year-old Isabella Rose Taylor is the founder of her fashion line. She began her journey at the age of 3 when she started painting, and by the age of 8, she started selling her paintings through a gallery in Dallas. Her interest in painting shifted to clothing soon, and she started selling her clothing at selected Nordstrom stores throughout the country at the age of 12. Isabella is featured in the top magazines, including Forbes, Elle, WWD, etc.
11. Haile Thomas: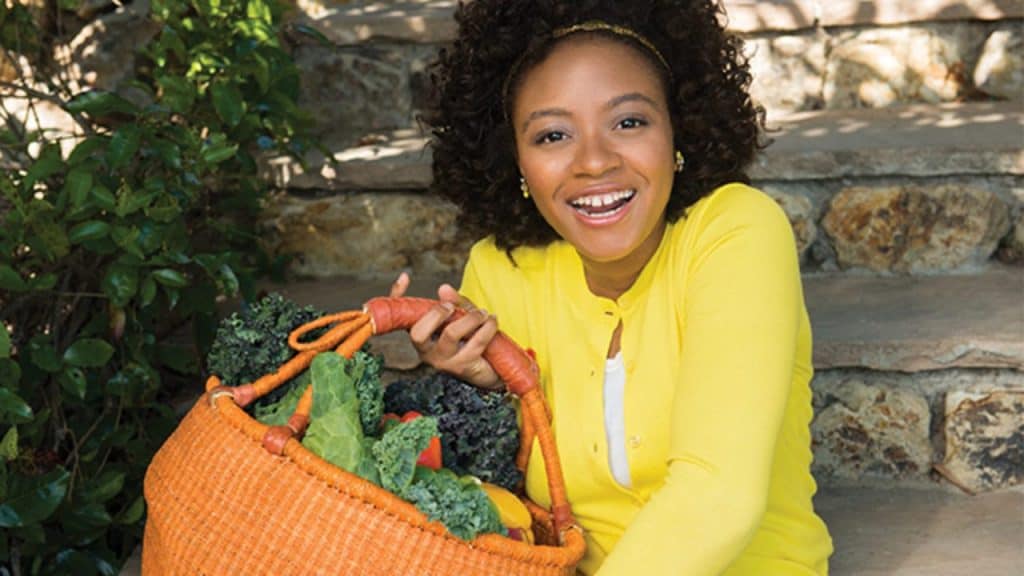 The 21-year-old Haile Thomas, born in Dallas, Texas, USA, is the founder and CEO of the nonprofit happy organization. She began her journey as an entrepreneur at 12 when she founded the happy organization intending to motivate, empower, engage, and educate young people.
She reversed her father's type 2 diabetes with eating habits and learned how kids are affected by conditions like heart disease, diabetes, and obesity. This was when she decided to do something to encourage people towards self-care and push them toward a healthy and purposeful life. At such a young age, Haile has worked with brands like Nike, Bank of America, William Sonoma, etc.
Related Read:
Wrapping Up!
Here we end our long list of these young entrepreneurs, and through this article, it is enough to realize how there is no right time for things, and starting early can bring many advantages.
These young teen entrepreneurs have a lot of time in their buckets to reach even higher heights of success, whereas most people wait for opportunities and never make it to the world of entrepreneurship. Learn to follow your passion, do not wait for a suitable time, and take small steps just like the above entrepreneurs, and you will indeed have a bright future ahead just like them.
Frequently Asked Question:
What business is best for those under 18?
Some of the best business ideas for people under 18 include Academic tutoring, Car washing, Pet sitting, Babysitting, and Lawn care business. 
Who is the youngest entrepreneur?
Mikaila Ulmer is known to be the youngest entrepreneur in the world. They sold lemonade and started her enterprise at the age of 4.
How old was Mark Zukerberg when he founded Facebook?
Mark Zuckerberg founded Facebook at 19 while he was still in college.
Who is the youngest major company owner?
Hilary Yip, the founder of MinorMynas, is the youngest major company owner or CEO running an online education platform for children.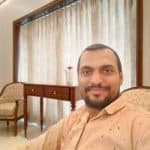 Hi, This is Gautham, a full time content writer and editor at snapseed.online who believes in bringing the best out and personalising stories to reach and relate to various audiences and I'm passionate about wild life photography, photo and video editing.