Are you curious about who has the most followers on Instagram in 2023? From Cristiano Ronaldo to Selena Gomez, two Kardashians, and a Jenner, these accounts have the highest number of followers on Instagram. As of January 2023, Cristiano had 539 million followers, Leo Messi had 424 million followers, and Kylie Jenner had 379 million followers.
Unsurprisingly, celebrities dominate this list as they have the resources to create content that resonates with their fans. But it's not just about having a large following; it's also about engaging with your audience and creating meaningful connections.
That's why it's important to talk about yourself on Instagram and use strategies like asking other users to tag you in posts or creating content that resonates with your target audience.
If you're looking for inspiration, check out the top 10 most-followed Instagram accounts for ideas on engaging with your audience. With the right strategies, you can become one of the most followed people on Instagram!
List of Top 10 Most Followed People on Instagram
Here is the complete list of the most followed celebrities on Instagram.
1. Cristiano Ronaldo (568 million followers)
Instagram handle: @cristiano

Cristiano Ronaldo is a person who has a followership on Instagram that could form a whole country if put together. If you are wondering how big of a country that would be, let us tell you that Cristiano Ronaldo's followers could form the world's third most populated country after China and India.
Cristiano is a world-renowned footballer and is a walking brand. He is selective about the posts that he makes on Instagram. In most of his posts, you can find him with his family, friends, or team. Whenever he posts any solo shots, the Internet blazes up with it.
The next thing you know, everyone will be talking about it. Cristiano is also quite mindful of his fans and notifies them of any important thing in his personal life before it goes public from a third party.
2. Lionel Messi (448 million followers)
Instagram handle: @leomessi

Lionel Messi is another famous athletic personality that rules people's hearts worldwide. Messi's career is inspirational material for the Internet, no matter which social platform we discuss.
Messi is among the richest football players globally and has a bigger fan base than most.
You can see his love for the sport and his affection for his private life in his Instagram posts. He posts his best solos, team pics from his matches, and candid pictures of him with his family and friends on the platform.
He is an inspiration and has a significant impact on the platform. By most chance, you'll find his photo on any motivational page; hence, he is worthy of being followed.
3. Selena Gomez (405 million followers)
Instagram handle: @selenagomez

Ta-da! We have our first singer on the list. Not that Selena Gomez is just a singer. She is a package of many things. Being a singer and actress are just the biggest highlights of her resume.
Selena is a trending personality, and every detail of her life becomes gossip that people worldwide enjoy. She occasionally makes posts that give her fans a look at what she is up to, showing her appreciation towards her fans on the platform.
Selena likes to make every big announcement of her life through her posts as well. But that is the slightest reason for such a follower count. Selena inspires millions worldwide, and her posts give her admirers a reason to keep working hard and pursuing their passions.
4. Kylie Jenner (384 million followers)
Instagram handle: @kyliejenner

Kylie Jenner is another name that carries an unmatchable amount of pride. She is the first woman to pass the 300 million follower mark on Instagram. She is known for many things, be it her family's name or the multiple ventures she has found and led to global success.
Additionally, she is a fashion and makeup enthusiast, and therefore her Instagram feed is filled with her glamorous photoshoots, paparazzi, etc. Kylie also makes a lot of posts relating to her family and company promotions.
Besides being the most followed woman on Instagram, she is also the most followed woman on every global social platform and tops nearly every list of most famous women on the planet. Her fan following is growing rapidly; therefore, the number one name on this list must look over their shoulder.
5. Dwayne' The Rock Johnson (371 million followers)
Instagram handle: @therock

Famously known as The Rock by fans worldwide, Dwayne Johnson is one of the most famous personalities worldwide. His followership consists of people who like him for many different reasons.
Some are crazy about his body, some see him as an inspiration, some love his acting, some are fans of his nature, and some like nearly everything about him. Rock has been a discussed subject in the internet community for a long time.
Rock posts much different content on his Instagram account, using it to make most of his important announcements and post the best photos with his friends and family.
Recently Rock has gained even more popularity as a singer, and his song can be found on every social platform.
6. Ariana Grande (363 million followers)
Instagram handle: @arianagrande

Reigning as another successful singer on our list, Ariana Grande is another favorite personality of the Internet, for better or worse. The Internet has loved Ariana since her days on Disney XD shows.
Her songs have made her a global personality, and a single look at her posts' likes and comments can prove that. Ariana likes to use her Instagram handle to express her thoughts to her followers and fans worldwide.
Ariana also uses her Instagram handle to announce her upcoming singles, albums, and stores. Ariana Grande is often counted as the most followed singer on the planet, so her fans must follow her account to keep up with the latest news.
7. Kim Kardashian (350 million followers)
Instagram handle: @kimkardashian

Carrying one of the most popular surnames globally, Kim Kardashian is the family's wealthiest businesswoman (excluding Jenners). Kim is counted among the most famous businesswomen in the whole world.
She has been in the limelight for years now. Kim was the starting member of the Kardashian family show; throughout its different seasons, she has been on and off it. Kim lives a luxurious life, and her Instagram account is living proof.
Her Instagram page is filled with her being with her family and friends. Her relationship with Kanye West has increased her public image presence even more. The publicity she has gained since dropping Kanye West out of her name is mind-blowing.
8. Beyonce Knowles (302 million followers)
Instagram handle: @beyonce

Beyonce is someone that you cannot just define with a single label. Even before Instagram was made, her popularity was enough to blow people away. Beyoncé is many things. Some of them, which she is most famous for, are being a singer, songwriter, producer, businesswoman, dancer, director, and actress. The list goes even longer.
Her fame goes past most of the other people on the list. The respect for Beyoncé among her fans is unworldly and mind-blowing at the same time. But even after having such an appreciable fan following, Beyoncé has managed to draw a fine line between her personal and professional life.
This does not mean that she doesn't give her followers a quick peek into her personal life occasionally. Instead, Beyoncé uses her Instagram page to post all her major personal and professional announcements for her fans and followers.
9. Khloe Kardashian (300 million followers)
Instagram handle: @khloekardashian

With the new Kardashians show on the way, Khloe has considerably increased her followers. While the 9th place on this list belonged to Justin Bieber not too before, Khloe has now taken a boost up ahead.
Khloe Kardashian gained most of her fame from starring in her family show Keeping Up With The Kardashians. Her role as a family member got so famous that she has become one of the most followed personalities on different social platforms.
Khloe comes on the list of Instagrammers who post all their solos and candid photos. There are also occasional posts with her family and friends on the platform.
10. Justin Bieber (283 million followers)
Instagram handle: @justinbieber
Justin Bieber is another singer on this list who has managed to amass one of the biggest fan following in the whole world. The Canadian singer started his journey at a very early stage of life.
Justin is not only loved for the music that he makes but also for his journey to becoming a pop artist. As of now, Justin is active on his Instagram account since he is on his global 'Justice Tour' following the release of his Justice album.
Justin uses his Instagram account frequently and stays active to interact with his fans, most of his posts on the platform relate to his cultural beliefs and time with his close ones.
Moreover, the famous pop icon frequently promotes his brand, 'Drew house,' on his Instagram account.
Related Read:
Wrapping up! Most Followed People on Instagram
So, that's all for the top ten most-followed people on Instagram! We are sure you are surprised, as much as we are, by the crazy number of followers each person has. 
We hope this article was useful to find out who are the most-followed people on Instagram. So, which celebrity on the list do you admire the most? Let us know in the comments section below.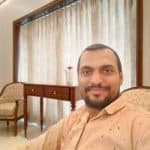 Hi, This is Gautham, a full time content writer and editor at snapseed.online who believes in bringing the best out and personalising stories to reach and relate to various audiences and I'm passionate about wild life photography, photo and video editing.