Snapseed is one of the best professional photo editing applications made easy for your photo editing requirements. It allows you to use different types of filters on your images and glorify them in quick and easy steps. The application also supports and opens JPG and RAW files and enables you to edit them easily.
The application is developed by Google itself and gets updated frequently for seamless user experience. Snapseed Apk comes with a plethora of different features such as detailing, tuning an image, crop, brightness, perspectives, rotate, curve, expand, vignette, lens blur, glamour glow, tonal contrast etc to an image.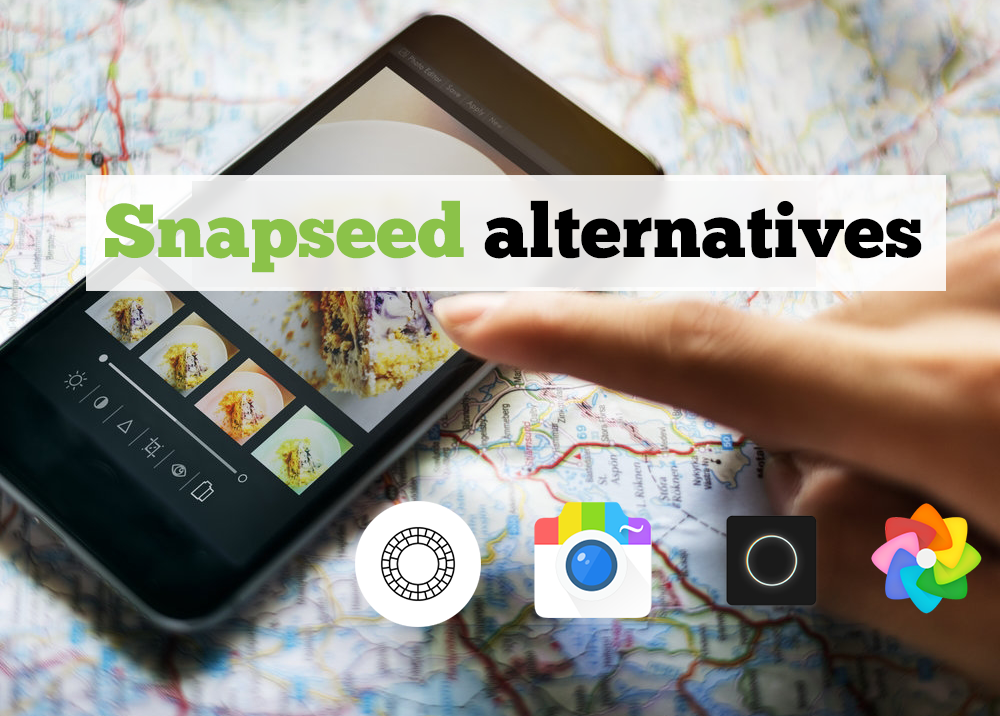 You can also export the images to your photo gallery. The changes will be made to the replica of the original photographs so that the original remains untouched. There also an option to share the images with your friends on social media. Best Apps like Snapseed For Windows PC, Android, and iOS users can easily access the application.
We know how amazingly snapseed adds the effects to the photographs and makes them look fuller and richer as per your need, but having options sometimes also seems to be a good idea. For this reason, we have compiled a list of some of the best alternatives to Snapseed.
List of Best Snapseed Alternatives:
1. Adobe Photoshop ( Mac/ Windows)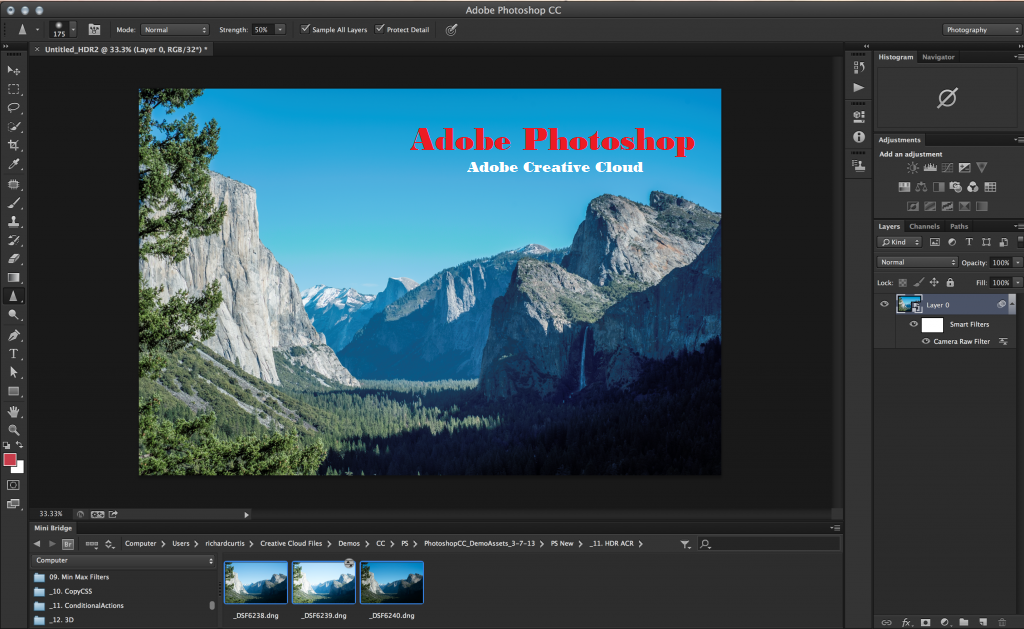 Adobe Photoshop is one of the most used editing software by professionals. It is a paid application but the payment is worth all the features it has to offer. You can create, enhance, edit and filter photographs, illustrations, and 3D artwork. It also gives you the option to edit and enhance videos.
But, these are not the only things it has to offer. From designing posters to making websites, Adobe Photoshop is one of the best software used by the top designing companies. It has a separate set of tools especially for illustrators with clean and intelligent strokes. The application updates are something every creative guy waits for fun as they are fun and exciting. However, you may need a course to use it to its maximum potential.
2. VSCO ( Apple/ Android)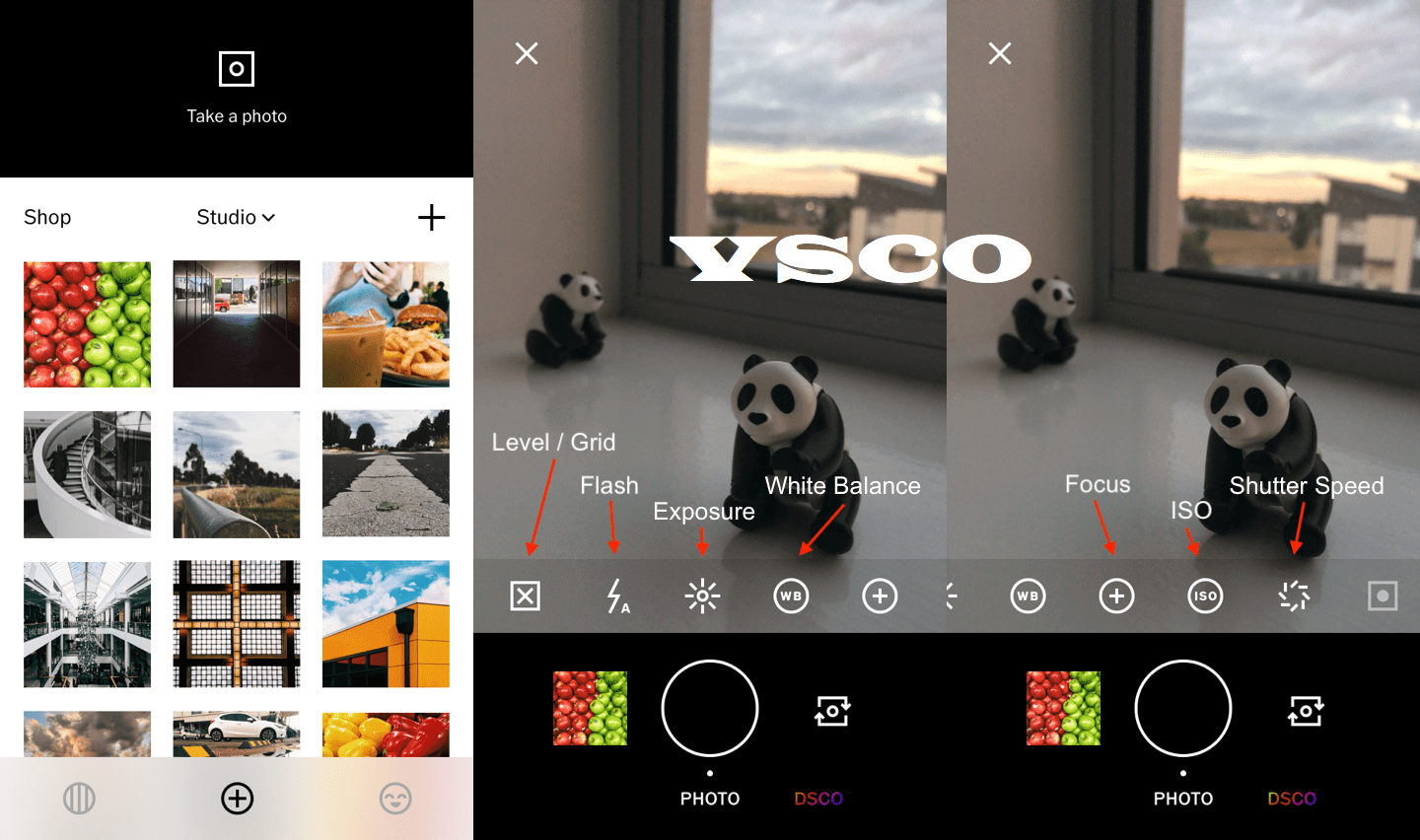 VSCO is a free image editing and enhancing application available on the iTunes and Google PlayStore. You have multiple options after clicking a picture in the application. There is also the option of editing a picture from the gallery. The application has the highest number of positive reviews for the filters which it houses.
The user interface has smooth navigation and easy exploration for various editing options. Some of the most used features include contrast, exposure, brightness, filters menu, temperature, and fade. You can draw inspiration from the website as users can upload their edited images. You can also search for pictures based on and using tags. And there is also an option to share your creativity on social media.
3. Polarr Photo Editor (Windows/ Mac/ iOS/ Android/ Linux)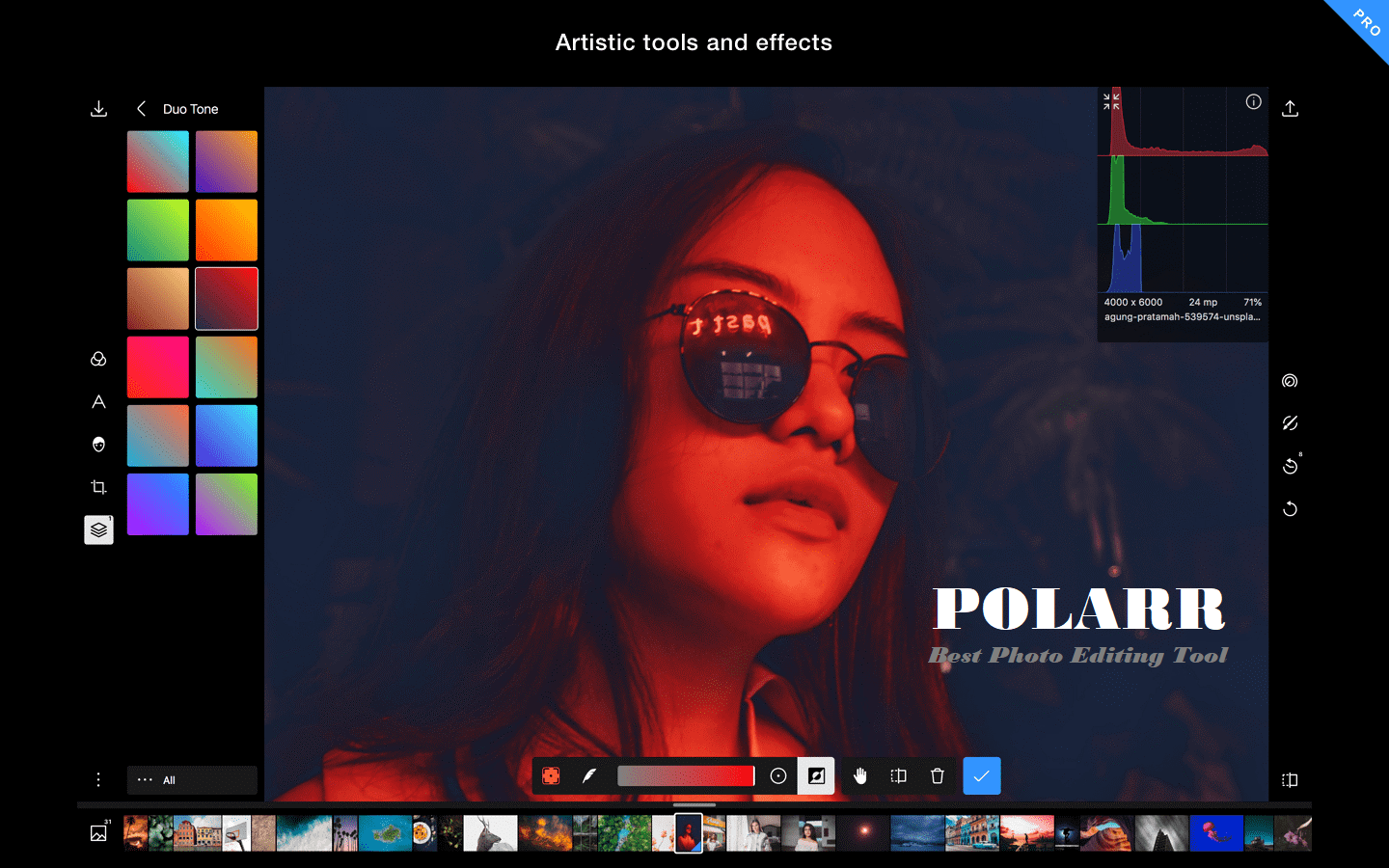 This is one of the most used Image editing applications for Instagram posts. It is quick, easy and can be used on-the-go as well. The tools are easy to use and the enhancement is better and faster as compared to some other applications. Its peculiarity is that it includes high-end professional editing tools such as Split toning and Dehaze along with Histogram and 3D touch ( for iOS only).
The free filters in the application are some of the best ones and they add a lot more story to your pictures. It also has an option to have multiple users in one account if you upgrade to the pro version. To add into the workspace environment, it offers an infinite number of undo and redo along with the history.
4. Pixlr ( Browser/ Android/ iOS)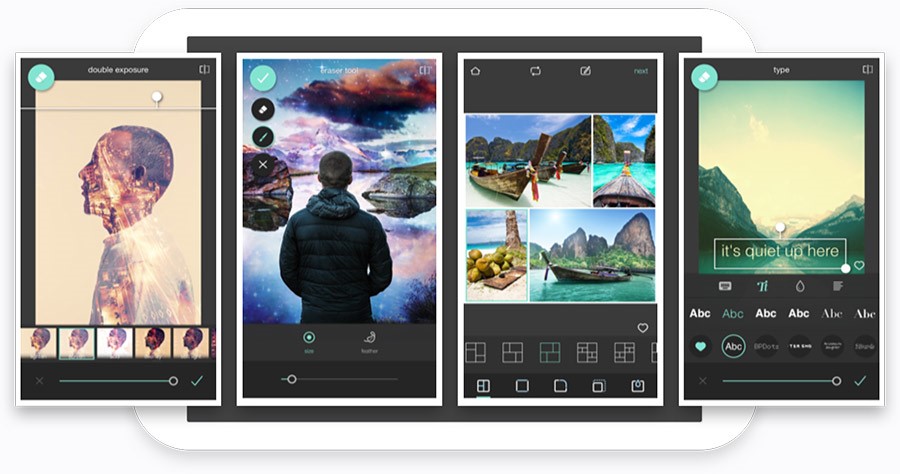 The application is suitable for beginners as well as professionals. It is listed amongst the 'Best-Photo Editor Application' on Google Play. It includes a wide range of tools and effects. One of the easiest and most professional option to balance colors is boiled down to as simple as 'Auto-fix' option. You can use the application on your browser as well.
It is popular among teenagers due to its collage feature. It allows you to arrange to 25 photos in a single collage which further offers various backgrounds, layouts and spacing options. The application also offers a wide variety of text options, stickers, and overlays. Advanced options include 'Double Exposure' which lets you blend and layer the photographs. The interface is attractive and easy to navigate.
5. PhotoDirector Photo Editor App ( Android/ iOS)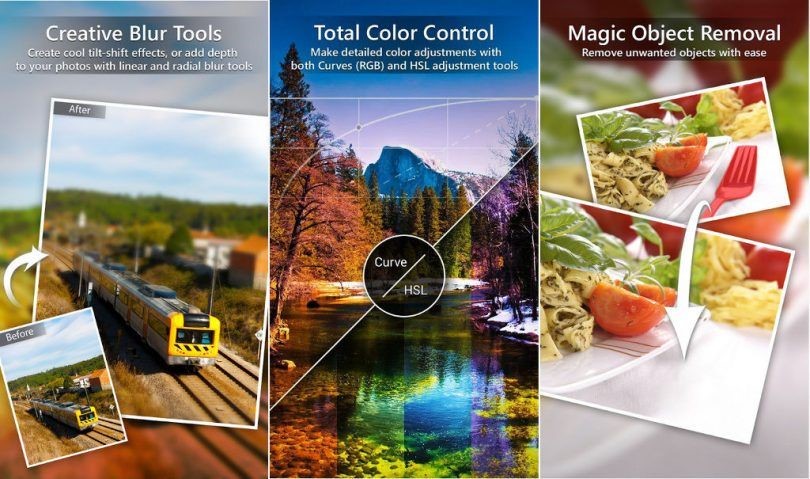 This is one of the newest yet the trendiest application in the market. It offers video editing, photo editing, workflow, and formatting options and cloud storage as well. The application comes with an in-app camera through which you can take pictures with filters and further edit them then and there itself. The creativity is powered by the company built AI which takes the images on the next level.
You can also edit an existing image from the gallery and create collages while traveling. One of the best options is that you can add an effect to only a particular section of the image and create a combination of customized effects. Teenagers love it as they can have cutouts from an image and easily create memes. Some of the tools such as magic object removal, intelligent color matches etc are offered for free.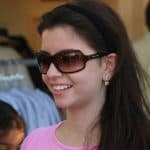 Myself Ritika Singh Author and Founder of this blog Snapseed.online, being a professional photographer; has enormous experience about professional photography, this special blog is specially designed for those who are truly passionate as well as persistent about photography.
I stepped into professional photography in the year 2005 and since then I have been learning several technicalities involved in photography.