In today's digital age, social media has greatly impacted the way we consume information and communicate with each other. Instagram, being one of the most popular social media platforms, has become a hub for influencers to showcase their content, from fashion and beauty to health and fitness, travel, and more.
With so many influencers, choosing who to follow for inspiration and news can be overwhelming. So that's why we've rounded up a list of the best Instagram influencers you need to follow. 
These individuals have established their brands, earned a massive following, and continue to deliver quality content that resonates with their audience. From lifestyle to entrepreneurship, these influencers know how to keep you engaged with their posts and stories, giving you a glimpse into their world and opening up new possibilities for your life.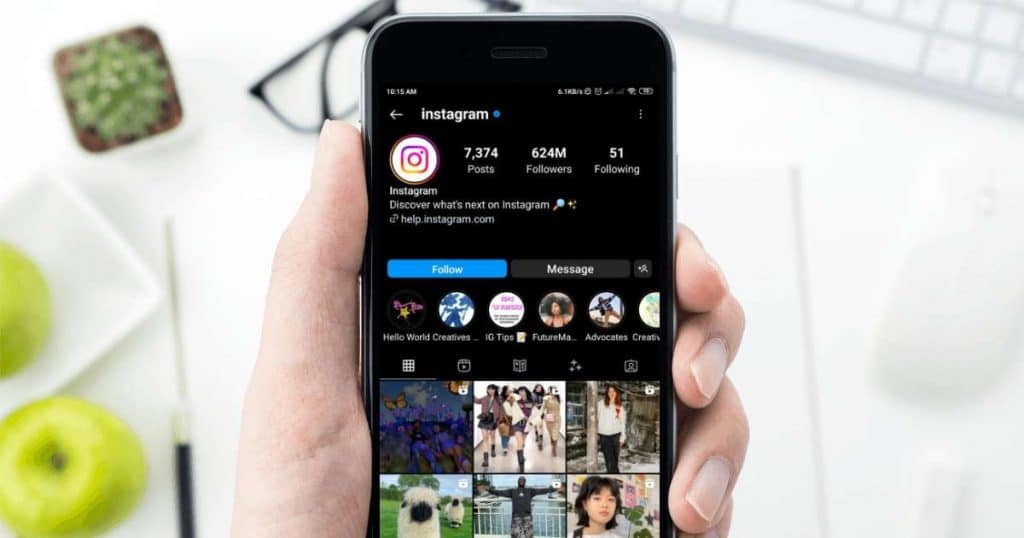 Who are Instagram Influencers?
Instagram Influencers are individuals who have a large following on the social media platform. They are often known for their eye-catching photos, relatable captions, and engaging stories.
Influencers share their experiences and opinions with their followers, creating content that resonates with their audience. They can be found in various niches, including fashion, beauty, travel, fitness, etc.
Brands often seek out Instagram Influencers to promote their products or services to a wider audience. Influencers have built trust with their followers, and their recommendations can significantly impact consumer behavior.
With the rise of social media, the role of Instagram influencers has become increasingly important in shaping consumer trends and preferences.
How Influencers on Instagram Make Money
Today, influencers don't need millions of followers to make money. That said, Instagram does not have a structured financial system for influencers and content developers to make money. 
Instagram Influencers can earn money selling items directly to consumers and use the platform's monetization features. Instagram influencers also earn money by making sponsored posts. 
Their money will depend on their followers, reach, engagement, and how much the brand is willing to pay.
Types of Social Media Influencers
There are different classifications of influencers. Some are classified according to the number of followers they have. Some others are also classified according to the industry they have chosen. 
Below, we have used the industry classification to identify 2 of the best and most popular influencers in the various industries.
1. Fashion and Style Influencers
Here is a list of fashion and style influencers. Let's have a look.
1. Chiara Ferragni (29.1 million followers)

Chiara Ferragni is an Italian blogger, entrepreneur, fashion designer, and model. Her site, The Blonde Salad, has featured collaborations with fashion and cosmetics firms. Ferragni was named first on Forbes' "Top Fashion Influencers" list in September 2017.
Ferragni is noted for having begun her career as a fashion blogger with an award-winning site. Like many other mega-influencers, she has her fashion brand, which includes shoes and clothing. 
Ferragni recently uploaded ultrasound photographs to her Instagram account, where she talks about her family. In other words, she exemplifies how a woman may be gorgeous while also being a working mother.
2. Mariano di Vaio (6.6 million followers)

Mariano Di Vaio is a blogger, fashion designer, and actor from Italy. Hugo Boss, Dolce & Gabbana, and Calvin Klein have used him as brand spokesmen. My Dream Job is his first published book, MDV Jewels are his jewelry line, MDV Shoes is his shoe collection, and MDV Eyewear is his eyewear collection. 
Di Vaio is an Italian actress and model who has been a brand ambassador for several major fashion labels. He's also a family man, flaunting his wife and children on social media. Adding inspiring captions to his posts is another part of his expertise, making the account upbeat.
2. Travel Influencers 
Here we have listed the top travel influencers. Let's have a look.
1. Jack Morris (@jackmorris) Followers – 2.6M

Jack started traveling when he was 21. He started backpacking using the money he got from his carpet job in Manchester. Then he started earning more money when he would snap, repost and tag people and places. This helped him create more travel plans with bigger budgets. 
He finally got a big offer of $35,000 that catapulted his travels and followership. By that time, he had already garnered around 1 million followers. Places he has visited include Indonesia, Dubai, Egypt, Hong Kong, Switzerland, and Greece. He has built a magnificent home base in Bali with his large fortune. It also has a pool. 
The house has been designed for indoor photography.
2. Lauren Bullen (@gypsea_lust) Followers – 2.1M

Lauren is a dental assistant from Australia. Having developed a passion for traveling, she would save a portion of her salary from visiting new places. She started a travel account when she saw that her twin sister's account had grown. 
By the time she became popular, local brands had begun to offer her travel deals and promotion through her account. She has visited UAE, India, Turkey, Thailand, Seoul, and Fiji.
3. Photography Influencers 
Here is a list of the best photography influencers. Let's have a look.
1. Murad Osman (@muradosmann) Followers – 3.4M

Murad Yusupovich Osmanov, sometimes known as Murad Osmann. He is a Moscow-based Russian photographer. 
He created a series with his wife in 2012 called "Follow Me To," which went viral, and since then, the couple has also been known as one of the best travel influencers.
2. Joel Thorpe (@joelthorpe) Followers – 29.2K

Based in Brighton, Joel does adventure-lifestyle film and photography. Joel has a passion for travel and escapism that is thoroughly reflected in his work. His works have vibrant sunrise and sunset hues of red, pink, and blue signatures. 
He believes that soft, dream-like lighting provided by sunrise and sunset helps create an atmosphere of serenity. Joel's goal is to create a sense of wonder and inspiration so people can go out more to experience the world's beauty. 
4. Beauty Influencers 
Here is the list of top beauty influencers. Let's dive into it.
1. Huda Kattan (@hudabeauty) Followers: 52.4 million

Huda Kattan is an American makeup artist of Iraqi origin. She is an entrepreneur and the owner of the Huda Beauty cosmetics line. Huda started as more than just an Instagrammer. Rather, she works as a cosmetics artist and blogger, establishing herself as an authority. 
She's also noted for her unique beauty, which she owes to her Iraqi ancestors. After college, she launched a beauty blog, which grew into an Instagram account and a makeup brand. She has also worked for Revlon as a celebrity makeup artist and stylist.
2. Nikkie de Jager (@nikkietutorials) Followers: 17.4M

Nikkie de Jager, also known as Nikkie Tutorials on YouTube, is a Dutch makeup artist and beauty YouTuber. Her YouTube video "The Power of Makeup" went viral in 2015, spawning many copycat videos of people showing off their faces with and without makeup.
De Jager was named a UN goodwill ambassador in 2020. Her Instagram account has videos and photos of her experimenting with various looks, makeup tips, and shout-outs to celebrities she has worked with. She is also the first transgender person to host the Eurovision Song Contest.
5. Fitness Influencers 
Here is the list of top Fitness Influencers. Let's have a look.
1. Simeon Panda (@simeonpanda)  Followers: 8.2 million

Simeon Panda is a professional bodybuilder, fitness artist, and entrepreneur from the United Kingdom. He is, in his own words, one of the world's most influential fitness professionals. He competes in bodybuilding contests all around the world. He won the European Championships in 2013 and became Musclemania Pro.
Simeon is a well-known fitness expert and bodybuilder from throughout the world. He enjoys posting photos of himself working out and flexing his muscles. Simeon has won several bodybuilding competitions. He also works with fitness supplement manufacturers. He also owns a fitness gear company.
2. Kayla Itsines (@kayla_itsines) Followers: 1.56 million

Kayla Itsines is a Greek-born Australian personal trainer, author, and entrepreneur. She authorizes the Bikini Body Guides fitness ebook series and the Sweat with Kayla meal-planning and training app. Sweat with Kayla was the most profitable exercise app of 2016.
Kayla is an Australian personal trainer and creator of a training program that requires no equipment. She also runs a fitness program for pregnant women. Kayla discusses diet, healthy lifestyle, and working out recommendations. 
Finally, she emphasizes the significance of self-care and having a support system. Many people find it inspiring to be a woman in a male-dominated field.
How to be a Top Instagram Influencer 
Being a top Instagram influencer requires creativity, consistency, and authenticity. Firstly, you must identify your niche and craft a unique brand that resonates with your target audience. Then, you should consistently post high-quality, visually appealing, engaging, and valuable content.
You can use features like Instagram reels or stories to showcase your personality and connect with your followers. Collaborating with other influencers or brands can increase your reach and engagement.
It is crucial to interact with your followers by responding to their comments or messages and creating a sense of community. You should also use relevant hashtags and geotags to help people discover your content. Remember to track your performance and analyze your insights to improve your strategy continually.
Finally, always stay true to yourself and avoid promoting products or services you don't believe in. With persistence and dedication to your craft, you can become a top Instagram influencer and make a difference in the digital world.
Related Read:
Conclusion
There's no denying that becoming an influencer, especially in popular sectors, can be quite difficult. Marketers and influencers alike, fortunately, can learn from the great names. A thorough examination can indicate why they are so successful. 
Marketers can use this data to determine which lesser-known influencers will likely have a significant impact. Influencers, like everyone else, can improve their skills. For both sides, Instagram's huge influencers serve as wonderful role models in the marketing sector in this Age of Influence.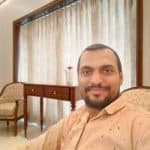 Hi, This is Gautham, a full time content writer and editor at snapseed.online who believes in bringing the best out and personalising stories to reach and relate to various audiences and I'm passionate about wild life photography, photo and video editing.