Video montages are now a part of our day-to-day life. Ever since the pandemic hit us all, we have been cherishing big moments virtually. Making a video collage for your loved ones is the least one can do. There are a lot of apps that will help you do this right on your phone. We will discover some of them in this guide. Find out every step in the process to quickly make a video from photos.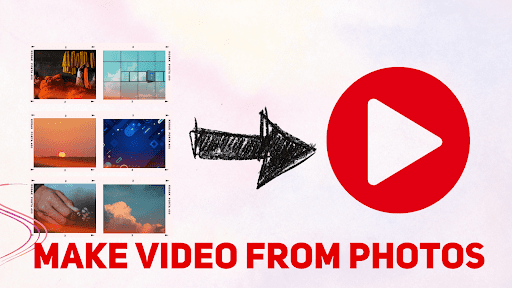 Top 5 Apps to Make a Video from photos
There are lots of apps available to make a video from photos. In this guide, we will try to cover apps for both iOS and Android. We will also cover some apps for Windows and Mac devices.
And before you Create a Video from Photos, We suggest you to edit them using Snapeed Online Photo Editing Tool, Because once the video is created you cannot add filiter or edit to the selected pictures.
For Phones
In this section, you will find a step-by-step guide to utilizing video editing services on your phone. Most of the apps work across all platforms.
1. VITA Video editor
Vita is a new video editing app available on both iOS and Android. It is a simple-to-use video editor. You can easily make a video from photos on the go. There are high-quality features on the app. Let's take a look at the steps to use this app.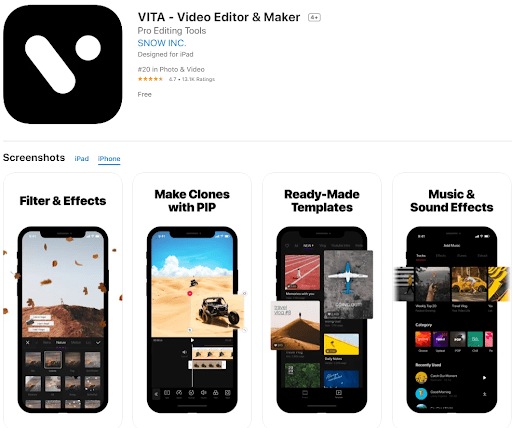 Visit the app store or google play store and download the app. It is a one-click install for your device. VITA is free to download.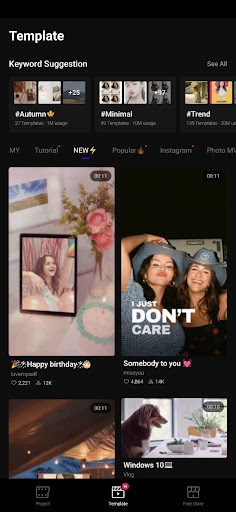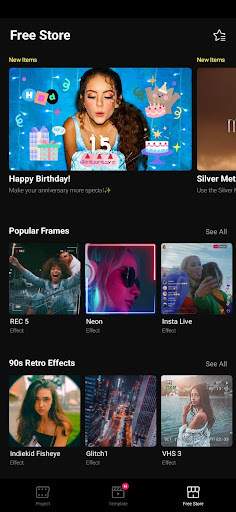 You can start editing right after the download. Click on the plus icon to create a new project.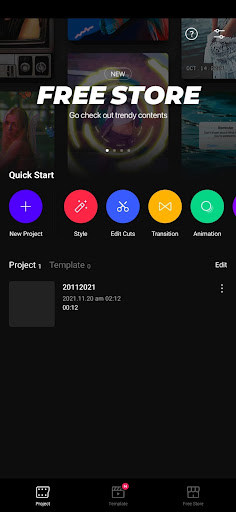 Select the images you want to add to the video. You can add any number of pictures.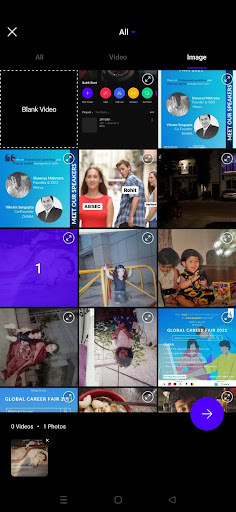 Once the pictures are added, you have a template that works. You can enhance the video quality by making edits. There are tons of features in the editor. Select different transition effects to make your video seamless.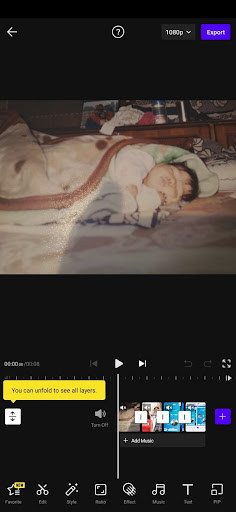 These are the steps to quickly make a video from photos using the VITA video editor.
Features
There are tons of filters and effects available on the app.
The transitions on the device are unique.
It comes with 100+ text fonts for quick additions to your videos.
VITA offers multiple ready-to-use templates.
Add music from any source directly to your video collage.
The autosave project feature allows you to come back and edit at any time.
2. FilmoraGo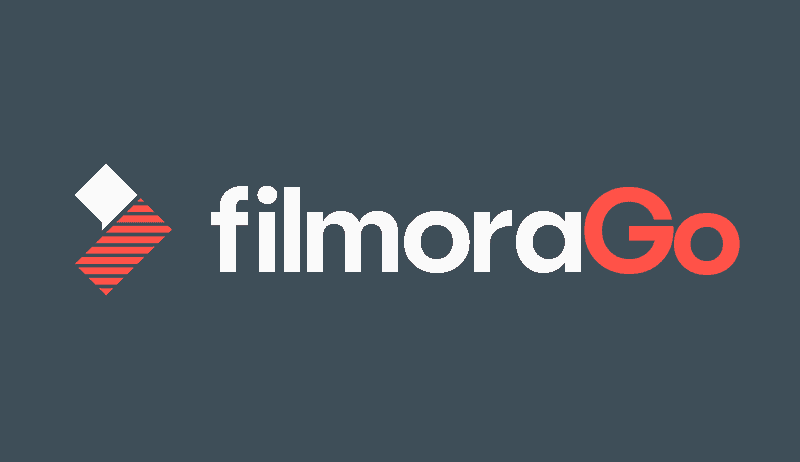 FilmoraGo is an easy-to-use app for your video editing needs. You can quickly convert photos into a video slideshow. There are lots of versions that come with the app. It is available for iOS, Android, and also as a web app. It is the perfect fit for users making video edits for Social media. Here's how you can use it to create videos from photos.


You can download the FilmoraGo app on your iPhone or Android device easily. Visit the links given below.
Start a new project on the app. It is the first option on the home screen. You will have to provide access to your gallery on Android before starting.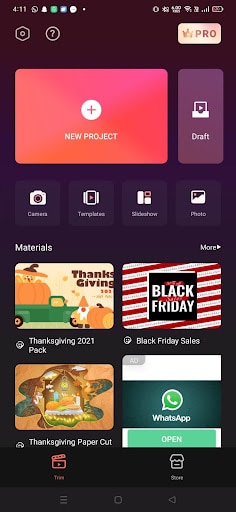 Go to the photos section once you start the project. Select the images that you want to add to the slideshow. You can also select stock photos on the app.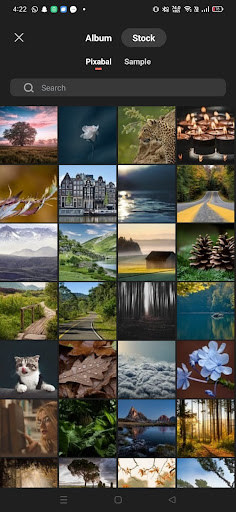 The pictures will now be available on your phone timeline. Users can add music and text to the images. You can also trim the amount of time you want each photo to be visible. There is complete freedom for your creativity.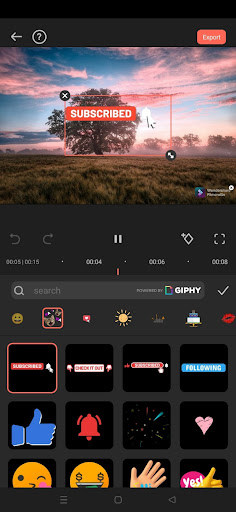 Features
FilmoraGo comes with a great collection of templates.
You have access to lots of stock music options.
There are over 5000+ stickers and templates.
It is helpful for quick video edits on the website.
The app also enables users to make animation edits to the text.
You get professional video editing right on your phone.
3. Splice video editor and maker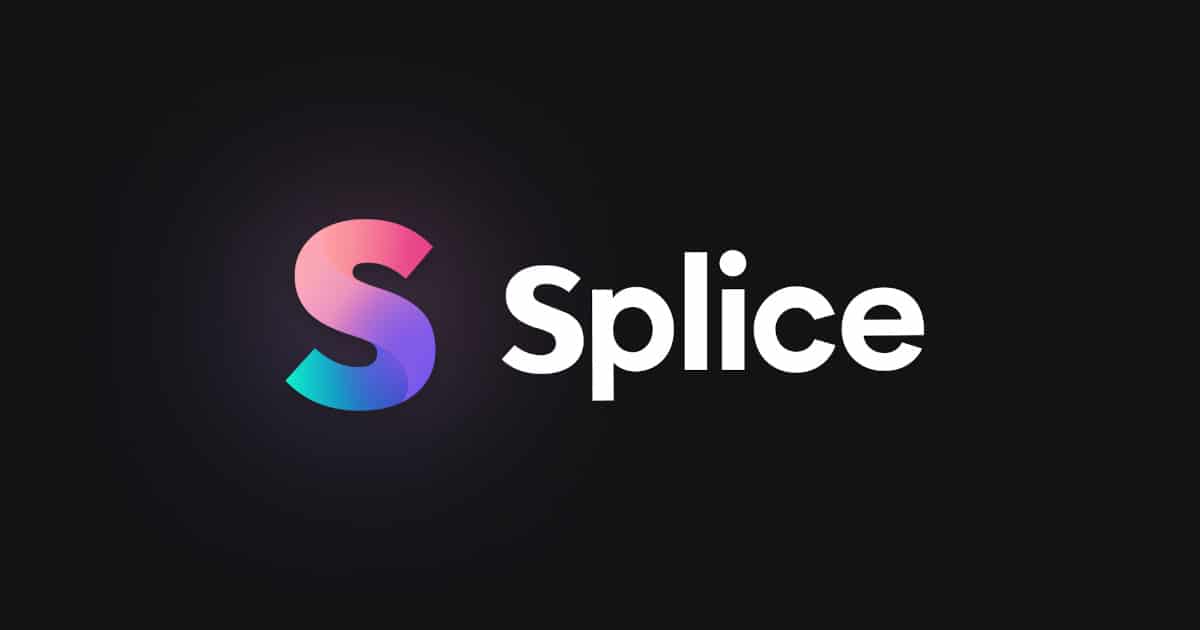 Splice is a hot new app in the video editing segment. You can expect some out-of-the-box features on this app. They have been dubbed the best mobile editor by a lot of reviewers. It will help you create your masterpiece in a matter of a few seconds. The simple to use service has an interactive GUI. Let's take a look at how to use it for your use.


You can download the splice editor directly from the app store or play store. The links are available below. It is a small 100MB file that shouldn't take more than a few seconds to download.
As soon as you open the app, there is an option to create a new project. You can select the pictures according to your requirement. On Android devices, users have to enable access to the service.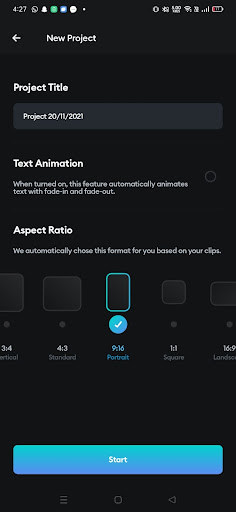 Splice lets you unleash your creative potential. You can add tons of effects and texts easily on the timeline. Users can trim the timeline effectively. There is also an option to change the aspect ratio of the video accordingly. It helps you create videos for Instagram stories, Facebook stories, post sizes, etc.
You can add music directly from your phone. It is a must in a photo-heavy video montage.
Features
You can easily trip, cut, and edit your videos and photos.
It is easy to edit the content by changing exposure, contrast, saturation, and more.
There are 6000+ royalty-free audio tracks available on the website.
Users can remove backgrounds using the chroma key.
Splice comes with unique effects and transition styles. It includes glitch, chroma key, and much more.
4. Canva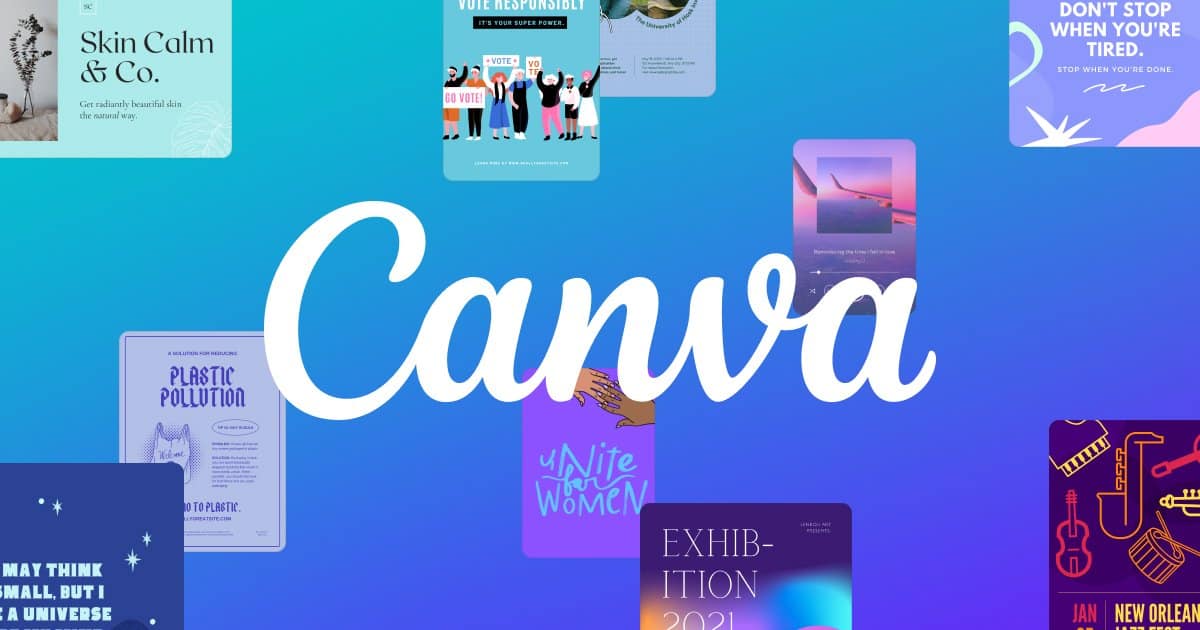 Canva is professional editing software. It is a service that is available on Android, iOS, and Windows devices. The flexibility of this app is seamless. You get access to premium graphic design services on the go. It is a web app instead of an on-device app. The computing resources are utilized from the cloud. The app recently added a video editing feature for its users. Here's how to use Canva on your phone.
Download Canva or use the website


The best part about Canva is that you don't need to download their app. Users can visit the canva.com website on the google chrome browser to start editing.
Users can start editing by selecting a video format. There are tons of aspect ratios available on the platform.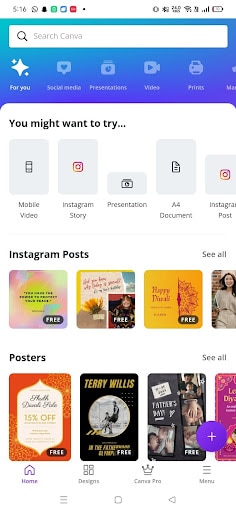 Click on the upload option to add the content that you want to video. The upload should be effortless, depending on your internet speed.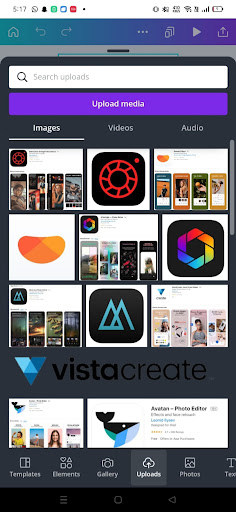 Drag and drop on the canvas
You can drag and drop the images on the canvas and individually edit each slide. There is a lot of freedom on this app. You can select from multiple free-to-use elements to enhance your pictures.
Canva offers professional animation features on the application. You can add them to make the transition seamless from one picture to another.
Once the video is finalized, users can download the end product. It offers a high-quality render irrespective of the device you are using the app. The render time is speedy in comparison to other apps.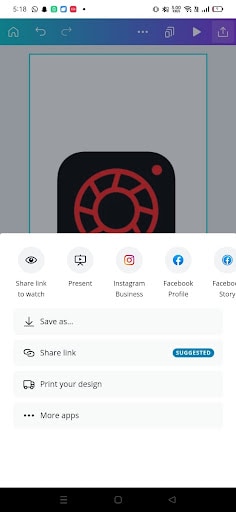 Features
Canva is an exceptional graphic design and video editing tool.
There are over 100,000+ templates to choose from online.
You can work on any size to create a video.
There are animated stickers and elements available.
It is a little challenging to use in comparison to other apps but offers quality results.
The pro version unlocks a lot of paid resources to edit on the go.
4. Google Photos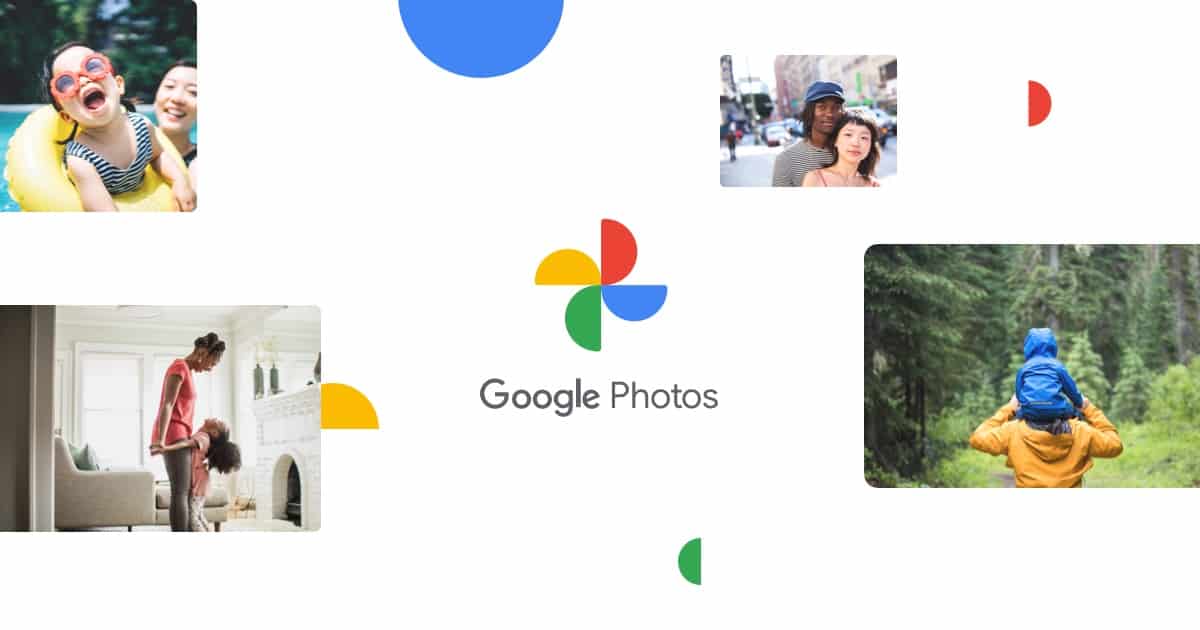 Google has a great way to create movies quickly from your pictures. The inbuilt movie feature delivers with precision. You can make animations on the app too. It, however, works best on a desktop or laptop.
Sync your photos on Google Photos


Android users already have Google photos. iOS users might need to download it from the app store. You have to then sync the pictures with the google account. It will add the images to your drive.
Once you are on the app, go to the library section. Here you will find the utility options. Tap on the button to proceed.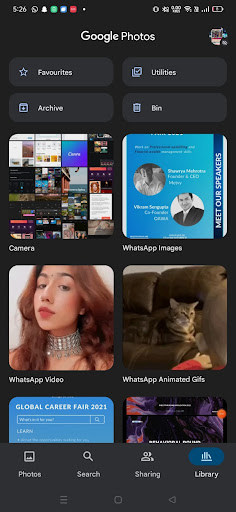 In the utility section, select the create new movie option. It will be effective for users who easily make a new selfie movie or a year rewind. You can also make a new custom project. Here you get to choose the pictures you want to add.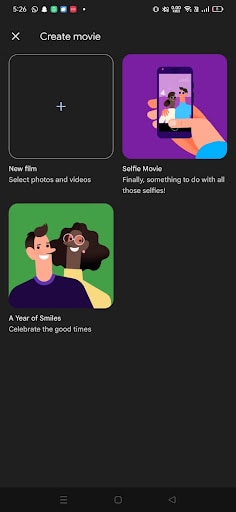 Add the necessary content to start making your video from photos. Once the pictures are selected, click on create. It will start uploading the images to the drive. Google automatically creates a movie according to the content added.
Once the basic structure is ready, users can make edits. You can change the time each picture is displayed. Google photos also allow you to add music to the background.
Features
Google photos is a trusted app available across all platforms.
It works for editing on Windows and Mac devices as well.
Your images and videos are saved on the cloud.
The app is perfect for quick edits with minimal effort. Most of the time, you have the app on your device.
For laptop/desktop
In this section, we will take a look at a web app. The app allows you to make edits on the go quickly. It will be highly effective in producing high-quality video montages. The fun in editing is visible on significant screen sizes.
VistaCreate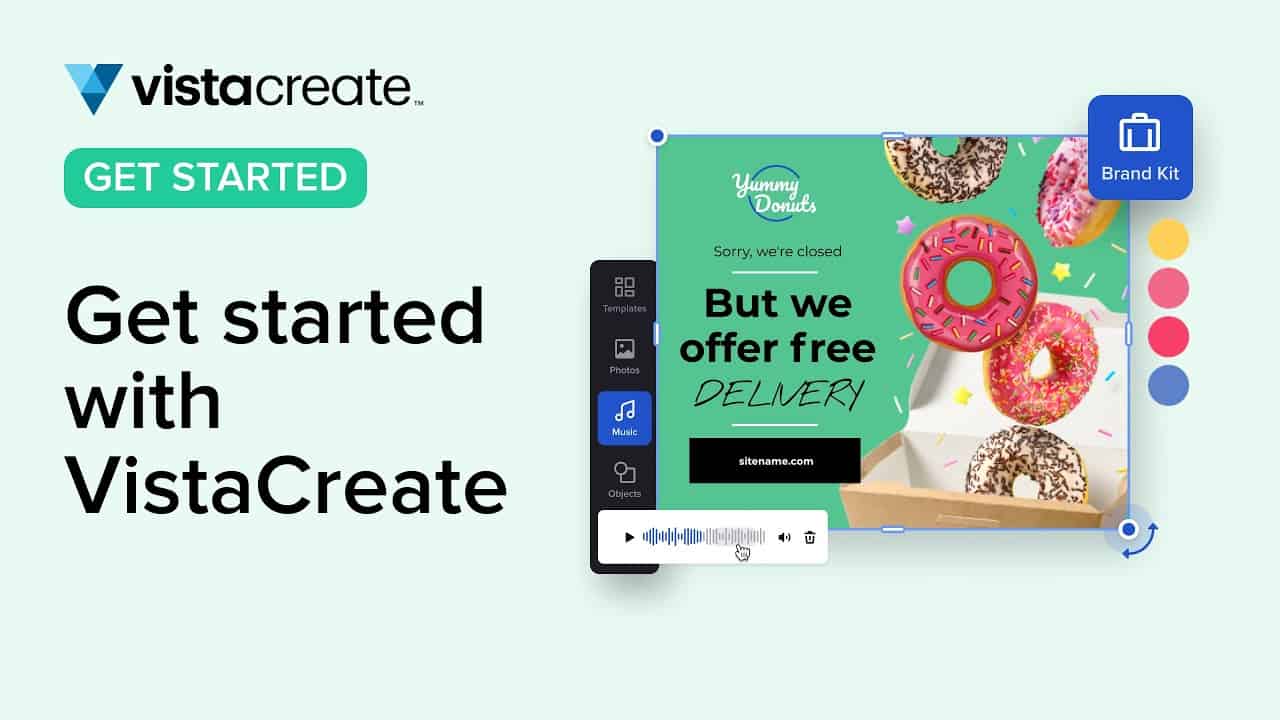 VistaCreate is a free-to-use graphic design and video editing tool. You can visit the website to start creating. They were formerly known as Crello.
You need a free account to start creating on the website. You can quickly sign in using google, apple, or Facebook accounts. Alternatively, you can sign up by email as well.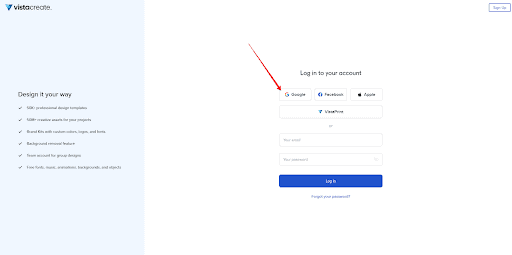 You can select the 1080P video aspect ratio to make videos. It will take you to the media editor web page. You will be greeted with a blank canvas to start creating.

There are lots of templates to choose from on VistaCreate. Find the suitable one for you or upload the pictures directly. You can drag and drop content from your storage. Add new pages for multiple shots.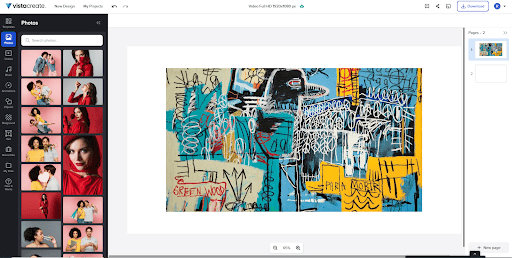 Once you have added the necessary design and visual elements, download the content in MP4 format.
Features
VistaCreate works on the go across all platforms.
The GUI is simple and very interactive.
There are quick tutorials to help you out.
It comes with thousands of resources for absolutely free.
You can add stock photos and videos as well.
The platform requires no download on Windows and Mac devices.
Frequently Asked Questions
Here are some of the FAQs regarding how to make a video from photos.
1Q. Are these apps free/paid?
Ans: Most of the apps on this platform use a freemium model. You can access the major features for free but have to pay a sum for extra content.
2Q. Will this limit my video/photo editing?
Ans: No, not. You can still make great edits with the available tools.
3Q. Can I add music to the video?
Ans: Yes, it is easy to add music to most video montages with pictures. It is recommended that you use royalty-free music for the best results. Social media websites take down copyright songs within a few minutes.
Conclusion
Video editing used to be a grueling task for people. These days it has become a cakewalk with tons of apps available online. In this guide, we covered how to make a video from photos. Five premium apps will help you quickly make effective edits. We explain every tedious step. Please go through them to create incredible videos for your next social media post or family gathering.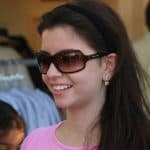 Myself Ritika Singh Author and Founder of this blog Snapseed.online, being a professional photographer; has enormous experience about professional photography, this special blog is specially designed for those who are truly passionate as well as persistent about photography.
I stepped into professional photography in the year 2005 and since then I have been learning several technicalities involved in photography.