Instagram has become one of the most popular social media platforms for sharing stories with friends and followers. Adding music to Instagram Stories is one way to create a unique and engaging story that stands out.
This feature allows users to add a song to their Story, which can help set the tone for their image or video. However, if you're unsure how to add music to your Instagram Stories, don't worry!
This article will provide step-by-step instructions on adding music to Instagram Stories and some tips for choosing the perfect soundtrack for your content. Let's dive in!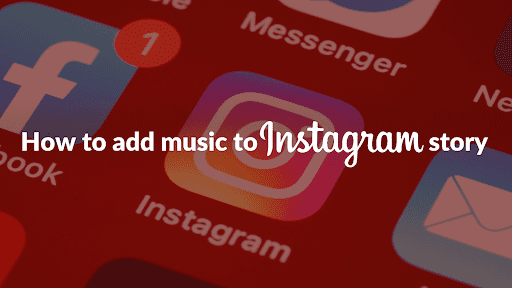 Add Music to Your Instagram Story:
The steps to add music to Instagram stories are very straightforward. You can easily add content by following the steps given below.
Step1: Create a story
Start by creating a story on the platform. You can click on the camera icon in the top left corner of the app. Some versions of the app have it on the right side or bottom. It will open up the Instagram cam on your device.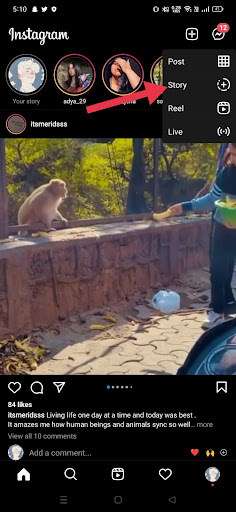 Step2: Click/Select a picture
You can click a picture using the camera or select a photo from the gallery. Once this is done, swipe up for more options. Here you will find tons of stickers, GIFs, and much more.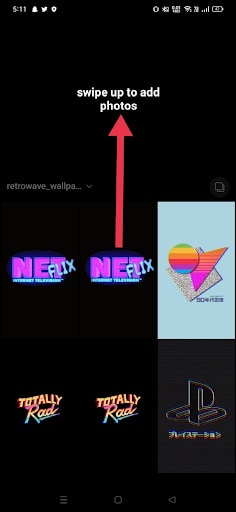 Step3: Add Music
Once you swipe up, there will be an option to add music to your story. Then, select any song that is on your mind, then match the vibe of the picture.
Step4: Post
Once you have the right music for your story, it is good to go. Click on the post-story option to share it with your followers. You can also share it with your close friends list.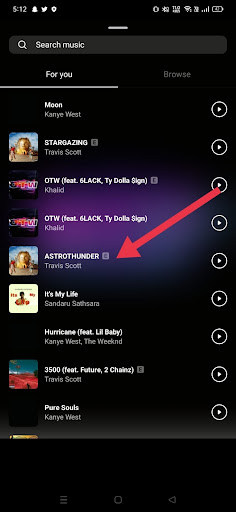 These are the steps to add music to your Instagram story. Now you can create vibrant, interactive stories where pictures tell a story. The music gives narrative to your pictures.
Add Music from Spotify to Instagram Stories – Steps
We all love to discover new music. So why not share it with your followers? Spotify allows you to do just that. It is another way of adding music to your Instagram story. Here are the steps to share tunes.
Step1: Visit Spotify
You can start by finding the proper jam for your story. If there is a new song that you like, click on the options button. It is the button with the three dots in the top right corner.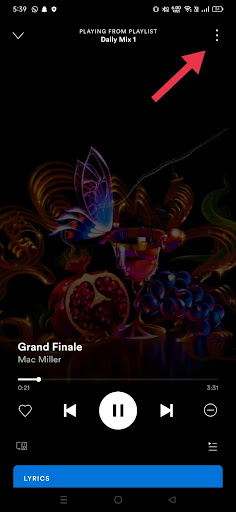 Step2: Share
In the different music options, you will find the provision to share. Click on this button. You can select the Instagram story option. It will redirect you to the app.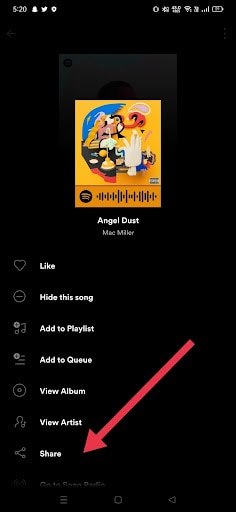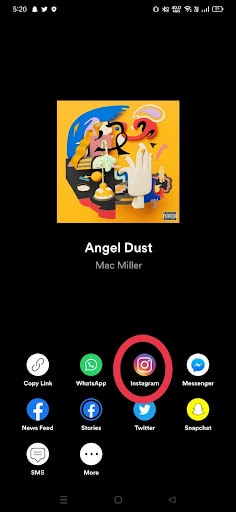 Step3: Post
On Instagram, you will see a preview of the story. It will show the Spotify album title with the name of the song. Please post the content on your account and share it with your followers.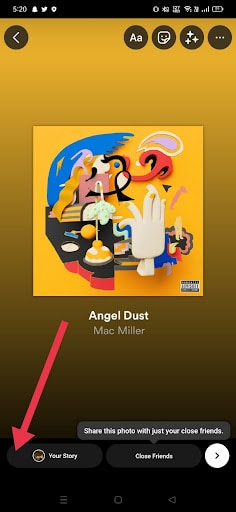 Now you can be the first to share the latest Drake album on Instagram. Let your friends and followers know what songs you are listening to. You can also follow these steps to share music from Apple Music.
Steps to Add Music to Instagram Posts
Instagram is starting with the music feature for posts. Now you can easily add sounds to still pictures or videos in less than 1 minute. Here are the steps to create a new post with music.
1. Open up your Instagram account and visit your profile. You will find the plus icon either on the bottom of your screen or in the top left corner. It depends on the version of the app you're using.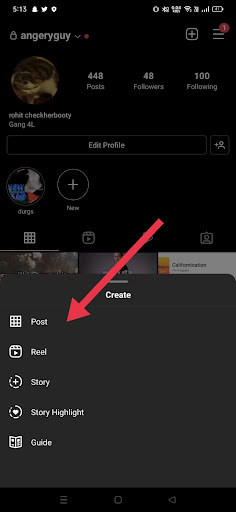 2. Now, you have to select the photos that you want to upload. Alternatively, users can also click pictures using the Instagram app; click on next once you select the filter.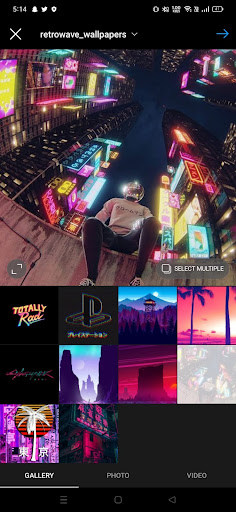 3. Find the perfect tune to match your post. Select from the enormous collection offered by Instagram. You can decide the duration of the song. Users can also select different sections of the song to play.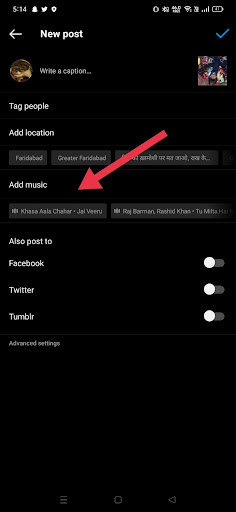 4. On the finalization screen, you will have the option to add a caption. Below this, you will find the option to add music to your post. After the song selection is made, tap on the post.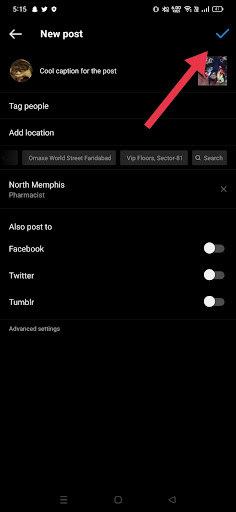 Share your posts with flavorful music. It will make your feed diverse and personalized. Social media is about showcasing your best self and things that interest you. Adding music to Instagram posts is currently limited to a few regions. It is available only in India, Brazil, and Turkey.
Add Music to Instagram Reels
These days reels are the new trend on Instagram. It is an effective way to create new content and get famous. You can add your favorite songs to the reels. It is the perfect blend of engaging and fast-paced content. Here's how you can make the next famous reel.
Start a reel
Click on Instagram and tap on the add button. Here you will get the option to create new content quickly. Select the reel section to start.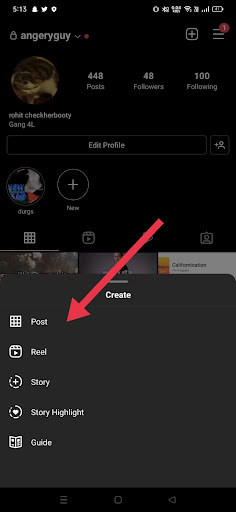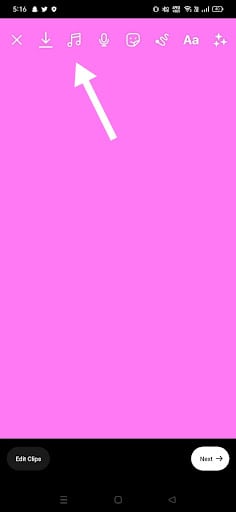 Record/Add content
Add content from your gallery or shoot a video with the Instagram camera. You can also add filters to beautify the reel.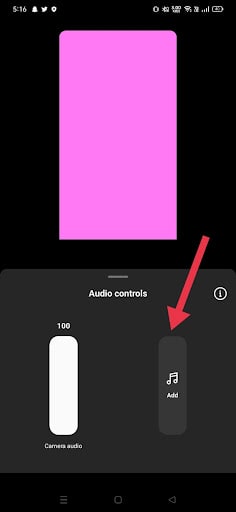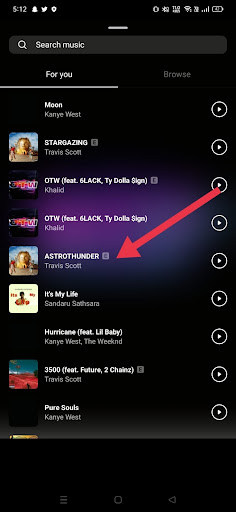 Select music
On the left side, you will get the option to add music to your reel. Add your favorite tunes from the Instagram music library. It should match the vibe of your reel. The latest songs, as well as old jams, are available on the platform.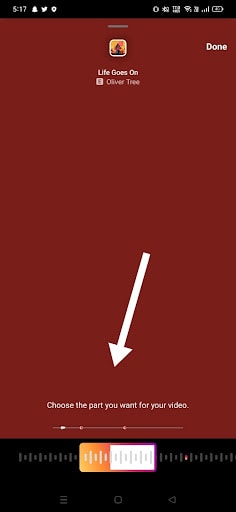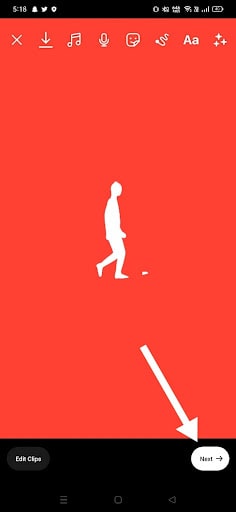 You can finish the reel by posting it on your account. The steps are straightforward. Users have all the freedom to be as creative as possible. We recommend trying it out at least once.
Frequently Asked Questions
If you are new to Instagram, then you must be coming across these questions quite a lot. Here are some of the FAQs. I hope they help you out while using the app.
1Q. I can't find my favorite song; what to do?
Ans: The Instagram music collection is constantly updating. It still doesn't have all the songs from around the world. You might face this issue because of regional copyright issues. There is no fix for this as of now.
2Q. Can I listen to the whole song on Instagram?
Ans: Instagram allows users to share only 15 seconds of music per story. You can create endless stories on your account and add different segments of the same song. It is, however, not for listening to songs.
3Q. Can I share songs without any pictures/videos?
Ans: Yes, It is pretty simple to share songs on Instagram. Users don't need to have any specific content to share. You can click a blank picture and add songs to share your favorite tunes.
4Q. Instagram music is not working in my region?
Ans: Instagram music is known to be very precise. The algorithm is quite suitable and has some of the latest songs. You might be facing this issue due to network problems. In the past, Instagram and Facebook have gone down. It can also be because of a server issue from Meta.
Conclusion
Adding music to Instagram stories is a seamless experience. We hope you can now easily share your favorite tunes. There are different ways to showcase your interests. Instagram is always coming up with new features. The music on posts was one of them. So keep an eye out for more such sneaky updates. Let us know if you know of any new Music hacks on Instagram.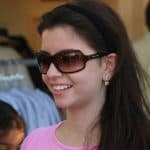 Myself Ritika Singh Author and Founder of this blog Snapseed.online, being a professional photographer; has enormous experience about professional photography, this special blog is specially designed for those who are truly passionate as well as persistent about photography.
I stepped into professional photography in the year 2005 and since then I have been learning several technicalities involved in photography.