Have you randomly thought about the Top Most Subscribed YouTube Channels worldwide?
YouTube has become one of the most popular platforms for people across the globe to share their talents, knowledge, and experiences. With over 2 billion monthly active users, it's no surprise that the platform hosts several top-most subscribed YouTube channels catering to various interests.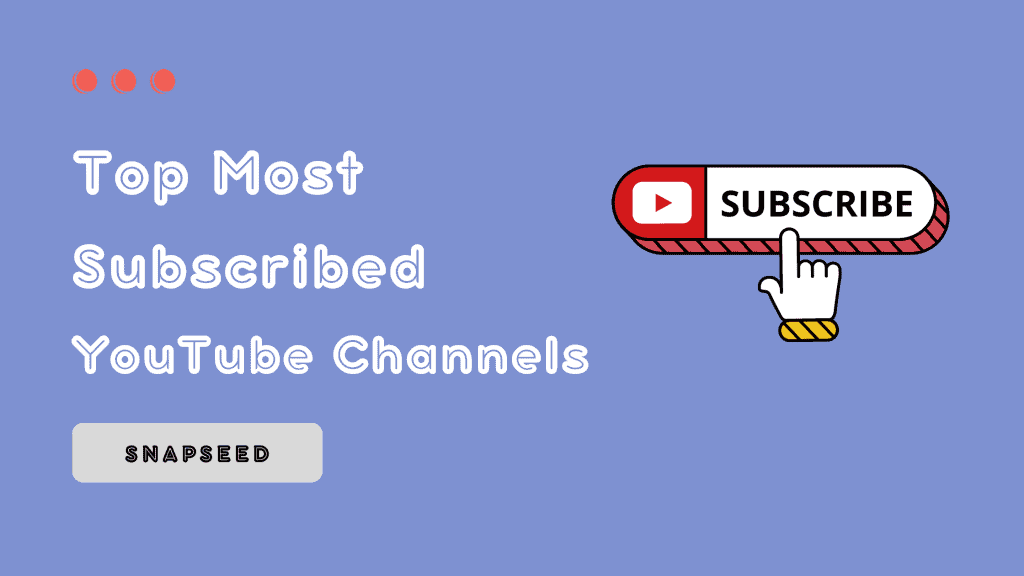 The most subscribed YouTube channels have millions of followers and showcase multiple categories, from entertaining music, informational documentaries, thrilling gaming, engaging education, and funny sketches.
These channels are a great source of entertainment and learning for people of all ages, and some popular channels have even earned their creators fame and fortune.
In this article, we will look at the top-most subscribed YouTube channels and what makes them popular among viewers.
11 Top Most Subscribed YouTube Channels in the World
If you are on the go and need help to make it through the entire article, here is a quick list of the most subscribed YouTube channels in the world! 
T-Series – 239M subscribers
Cocomelon – 157M subscribers
SET India – 154M subscribers
Mr. Beast – 140M subscribers
PewDiePie – 111M subscribers
Zee Music Company – 93.9M subscribers
WWE – 92.2M subscribers
Blackpink – 85.8M subscribers
5 Minutes Craft – 79.5M subscribers
Justin Bieber – 71.2M subscribers
Hybe Labels – 69.9M subscribers
List of Most Subscribed YouTube Channels In 2023
These 11 YouTube channels are ruling the platforms as of now!
1. T-Series – 239M subscribers

T series is an Indian production corporation specializing in top Bollywood music and movies. Gulshan Kumar founded the company in 1883, has 200 million subscribers, and is well known for its amazing soundtrack and pop Indian music.
The channel hit 100 million subscribers in 2019 and is well known for its well-documented war with PewDiePie. And it's the first channel that has hit a 100 million milestone. And now T-Series has crossed 218 million subscribers.
2. Cocomelon – 157M subscribers

Cocomelon is an American channel designed for young children who regularly post nursery rhymes, videos, music, etc.
This is the channel that can help you in finding something that your children can enjoy. Cocomelon has up to 137 million subscribers.
Moreover, the channel is the most viewed by children in America because of the rhymes they provide, and parents love to make their children watch Cocomelon.
3. SET India – 154M subscribers

Sony Entertainment Indian is one of the most famous Hindi channels in the country, with over 135 million subscribers. The channel was launched in 1995 and broadcasts tv shows, daily soaps, clips, and videos.
The channel is primarily popular for rewatching old episodes and for daily soaps and is still one of the fastest-growing YouTube channels.
4. Mr. Beast – 140M subscribers

MrBeast channel was started in 2012 by Jimmy Donaldson at the age of 13 and is famous for doing a wide variety of expensive challenges videos.
The expensive challenge videos involve thousands of dollars, donations, and much money. The videos are loved for the challenges he offers and has become the most subscribed channel on YouTube.
5. PewDiePie – 111M subscribers

PewDiePie is the individual top content creator with 111 million subscribers, posting videos of horror and action.
The channel was started in 2010, and now the channel is known for its horror playthroughs, but now it is known for its notorious skit, humor, blogs, and satirical commentary.
6. Zee Music Company – 93.9M subscribers

The zee music company is also known as India's biggest music company, founded in 2014, and it has already made its way among the top most subscribed youtube channels.
The company competes directly with the t- series and has 94 million subscribers, posts some of the best Bollywood music videos, and mostly its videos go on trending. 
7. WWE – 92.2M subscribers

WWE is one of the most popular biggest sporting channels on YouTube. The world's most famous wrestling company boasts almost 92 million subscribers. 
The channel is popular among youngsters and kids, offering exciting highlights and classic clips.
8. Blackpink – 85.8M subscribers

Blackpink is a Korean pop group with four women breaking records on YouTube by posting catchy hits, and it is one of the most renowned YouTube channels, with over 70 million subscribers.
The music of the Korean pop group has already broken records and has three-time become the most-viewed youtube channel.
9. 5 Minutes Craft – 79.5M subscribers

5 Minute craft is an instructional video channel that helps watchers with tips and tricks to make items or gifts entirely from scratch.
The channel uploads multiple videos daily, guiding you to find something easy and exciting to make in 5 minutes.
The videos uploaded by the 5-minute craft are mostly DIY hacks, pranks, life hacks, crafts, and riddles. It is the most viewed and subscribed youtube channel and has also achieved 500 million monthly views.
10. Justin Bieber – 71.2M subscribers

Justin Bieber is one of the most famous yet loved singers in the music world, the leading superstar started his career with YouTube, and his mother used to post covers of him singing, which caught the attention of his current manager!
The singer has music videos with over one billion views! His popular hits include Baby, Let me love you, I don't care, cold water, where are you now, and more. He remains the top-most subscribed and followed person on multiple platforms, including YouTube.
11. Hybe Labels – 69.9M subscribers

As k-pop music has grown popular in recent years, the list of channels related to k pop is the most viewed on YouTube, and Hybe Labels is among them.
The company was previously known as BigHit but recently changed its name to Hybe Labels, one of the prime reasons for its massive subscribers is that it manages huge k-pop acts, including one of the biggest boybands in the world -BTS!
The Hype labels have 67 million subscribers, and the craze among youngsters for k pop music is unbeatable. However, as Korean pop music grows, it will undoubtedly gain more subscribers soon. 
How much do YouTube influencers earn from videos?
The amount of money that YouTube influencers make from their videos depends on many factors, such as the number of views, the niche they are working in, the engagement rate of their audience, and the type of sponsorship deals they have.
According to a recent report, YouTube influencers with over one million subscribers can make between $10,000 to $200,000 per video. However, smaller influencers with a few thousand subscribers may earn much less.
Additionally, YouTube takes a percentage cut of ad revenue, and influencers only get paid for monetized views (i.e., those with ads). As a result, influencers can earn extra income through brand deals, merchandise sales, and Patreon memberships.
It is important to note that YouTube income can be unpredictable and inconsistent, so influencers must work hard to maintain their audience and secure sponsorships.
Related Read:
Final Verdict: Most Subscribed YouTube Channels
As YouTube's reach is vast, it is one of the most searched websites with over a billion users. People spend countless hours watching YouTube, and you are among them. You may be familiar with the YouTube channels mentioned above and one of the subscribers of some channels!
So, feel free as you can watch the top most subscribed YouTube channels that we have put together!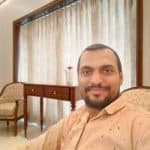 Hi, This is Gautham, a full time content writer and editor at snapseed.online who believes in bringing the best out and personalising stories to reach and relate to various audiences and I'm passionate about wild life photography, photo and video editing.