Twitter has become a hub of social media activity, and the most followed people on Twitter are the ones that rule the roost. From celebrities to influential leaders, these accounts are followed by millions of people around the world.
While Justin Bieber and Katy Perry dominated the list of Twitter's most followed accounts until 2018, they have now been dethroned by other prominent figures.
Barack Obama, Elon Musk, and Cristiano Ronaldo are just a few examples of the top Twitter influencers who have amassed massive followings.
These influential personalities use social media to connect with their fans, promote their work, and express their opinions on various issues. This article looks closely at the most followed Twitter accounts and why they have a large following.
List of Most Followed Twitter accounts
Without any delay, let's move further with the list of people most followed on Twitter.
1. Barack Obama (133M Followers)
Twitter Handle– @BarackObama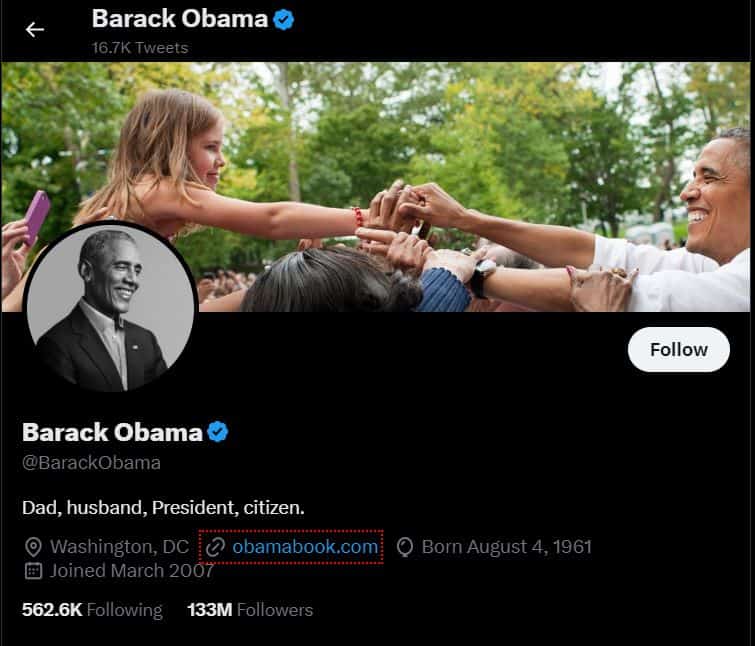 Barack Hussein Obama, the two-term African-American President of the United States, holds the top position as the most followed person on Twitter.
His large Twitter following is not solely due to his powerful position but also because of his influence, leadership, and personality. Since leaving office, Obama has utilized his Twitter account to share his thoughts on other interests, such as the operations of his Obama Foundation.
2. Elon Musk (133M followers)
Twitter handle – @elonmusk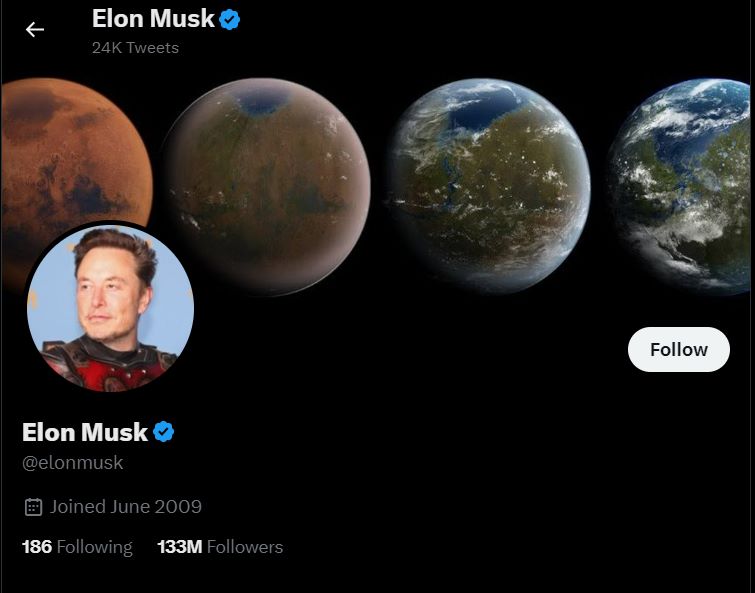 Elon Musk is widely regarded as one of the most famous and accomplished business people of our time. As the principal founder and CEO of SpaceX, co-founder, CEO of Tesla Inc, and CEO of Neuralink, his impact on humanity's history and the current state is undeniable. Musk's innovative ideas and companies have created a vast network of influence that touches the lives of hundreds of thousands of people, making him a true game-changer in the world of business and technology.
3. Justin Bieber (113.3M Followers)
Twitter Handle- @justinbieber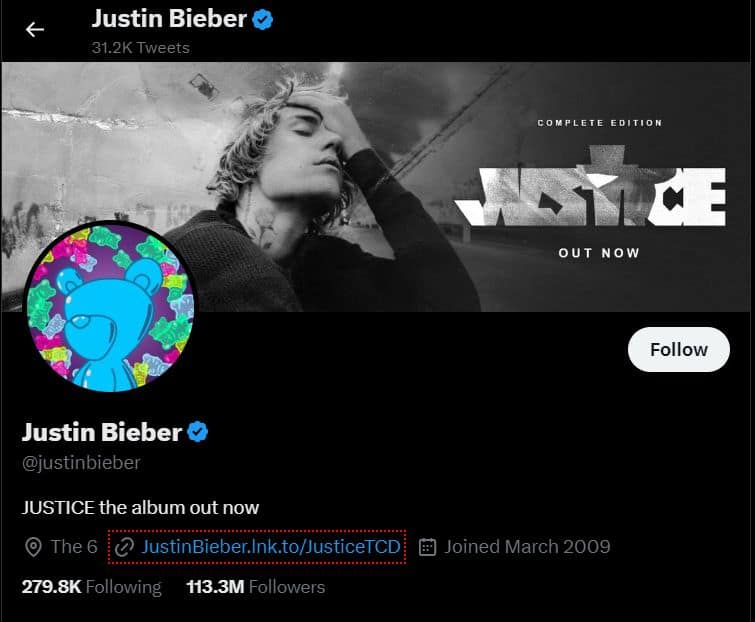 Canadian artist Justin Bieber joined Twitter in March 2009 and has tweeted only once in 2023 about Canadian hockey (around the time he tested positive for Covid-19). He was highly active on Twitter between October and December last year but remained silent between August and October.
Despite taking breaks from Twitter, Bieber has a massive Twitter following of over 113 million users. However, he is less active on Twitter than on Instagram, where he rarely posts monthly.
4. Katy Perry (108.3M followers)
Twitter Handle– @katyperry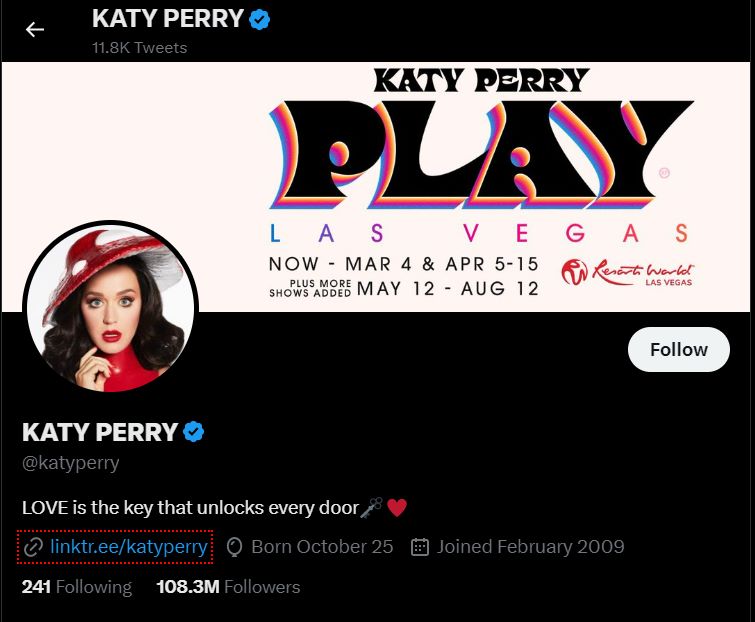 You're missing out big time if you're not one of Katy Perry's 108.3M Twitter followers. The pop star is the most followed person on Twitter due to her entertaining tweets and engaging personality.
Perry's Twitter account is always bright and refreshing to check, and her tweets authentically reflect her true self.
5. Rihanna (108.2M followers)
Twitter handle – @rihanna
Rihanna joined Twitter in October 2009 and has sent over 10.6K tweets. However, she appears to be significantly more active on Instagram, where she posted around 11 times on her main page in April.
Recently, she has only tweeted three times in March, nine times in February, and nine times in January. Her tweets mainly focused on Fenty Beauty, Savage X Fenty, climate justice, and her pregnancy clothes.
Despite her sporadic Twitter activity, Rihanna still has a significant Twitter following of over 102 million users.
6. Cristiano Ronaldo (108.1 followers)
Twitter handle – @Cristiano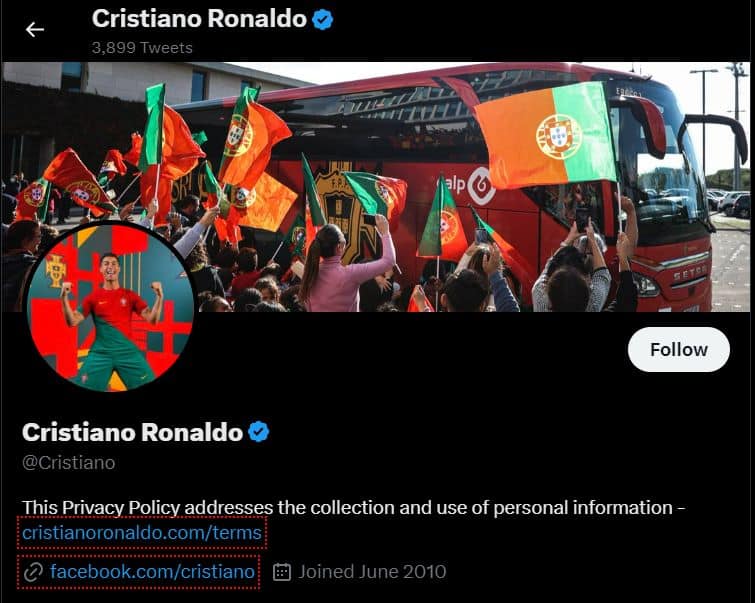 Cristiano Ronaldo, the Portuguese footballer, is known for deleting tweets, so his tweet count may not accurately reflect his activity on Twitter.
Despite not tweeting frequently, Ronaldo still tweets at least twice a month. He is significantly more active on Instagram, where he posts virtually daily, primarily on his family, football, and fitness.
With a Twitter following of over 91 million users, Ronaldo is undoubtedly one of the most followed athletes on Twitter.
7. Taylor Swift (92.5M followers)
Twitter handle – @taylorswift13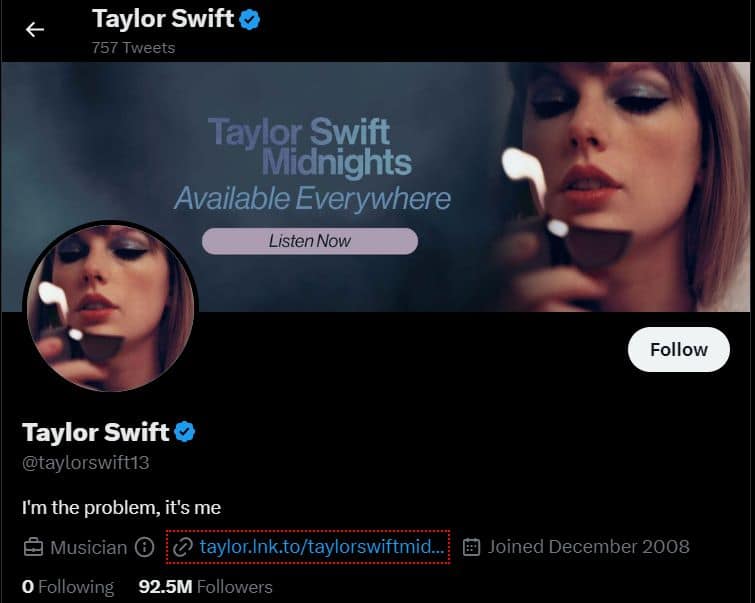 Despite being one of the world's most famous pop stars, Taylor Swift is in sixth place among the most-followed people on Twitter. What's impressive is that she rarely tweets, making her massive Twitter following even more noteworthy. It just goes to show the power of her fame and influence.
8. Narendra Modi (87.4M followers)
Twitter handle – @narendramodi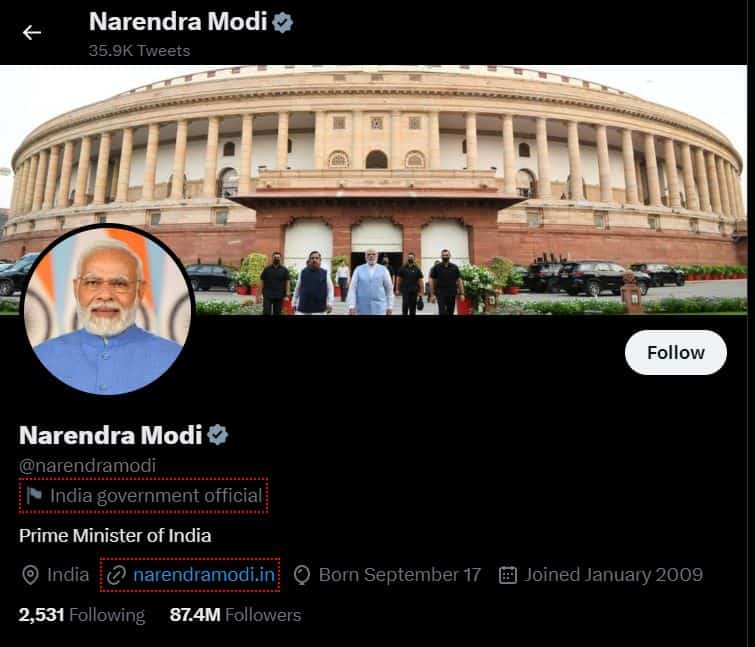 Narendra Modi, the first Indian on our list, has been an avid user of Twitter since 2009, recognizing the power of social media in politics. Since taking office as India's Prime Minister in 2014, his popularity on the platform has continued to grow.
Modi mainly uses his Twitter account to share information about his policies, offer commentary on India's domestic and foreign affairs, and engage with the public. As a politician and state leader, his account is an important tool for communication and diplomacy.
9. Lady Gaga (84.7M followers)
Twitter handle – @ladygaga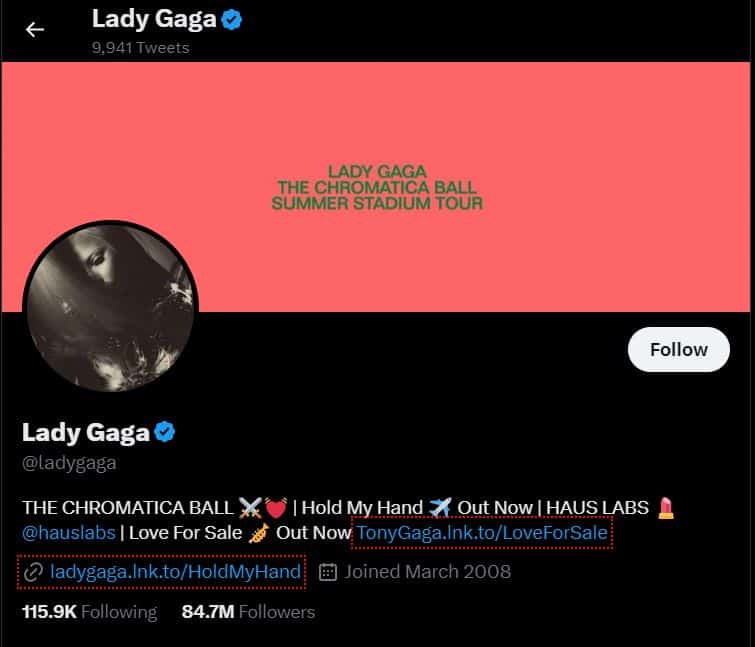 Lady Gaga, a highly successful musician and actress, is the seventh most followed person on Twitter. Her massive fan base is a testament to her popularity and brand power. She ranks as the third most powerful female on Twitter, with followers that include Miley Cyrus, David Guetta, and Oprah Winfrey.
On her Twitter account, Lady Gaga mainly focuses on promoting her music and acting career, as well as the efforts of her Born This Way Foundation. Her inspiring message and commitment to making a difference in the world have helped her amass a loyal following on social media.
10. Ellen DeGeneres (77.5M followers)
Twitter handle – @TheEllenShow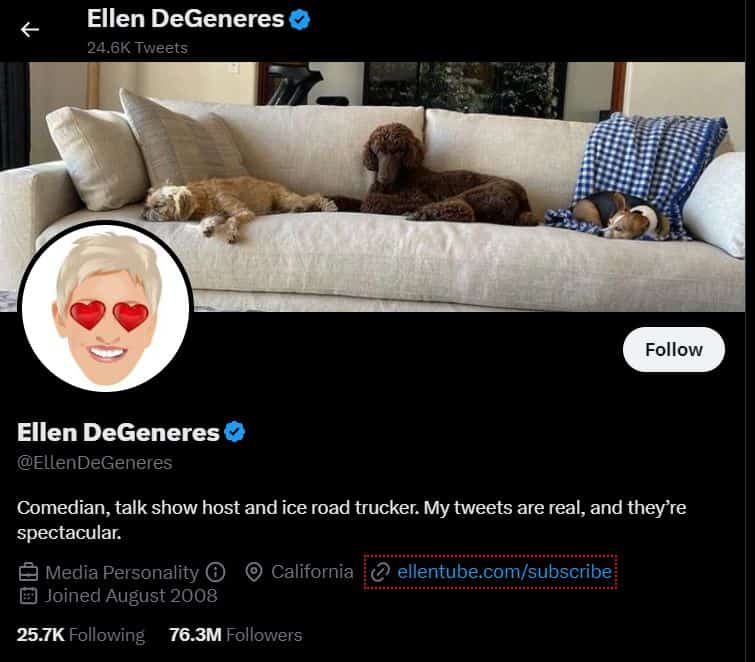 Ellen DeGeneres, the well-known talk show host, takes the tenth spot on our list due to her massive following on Twitter. Her highly-watched show has contributed to her popularity on the platform. Additionally, her famous tweet during the Oscars, once the most retweeted tweet ever, also helped her gain considerable followers.
Her Twitter account, @TheEllenShow, is mainly used to promote her show, and most of her tweets are photos and related clips. Nonetheless, she occasionally shares personal tweets as well.
Related Read:
Wrapping up!
Aren't you surprised to see the number of followers each user has? While many celebrities on the list do not remain much active on Twitter, the number of followers they have keeps increasing each day.
We keep this list updated with the most-followed people on Twitter, so if you are sad about not spotting your favorite celebrity, make sure you come back to stay updated with the latest list!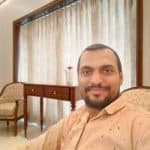 Hi, This is Gautham, a full time content writer and editor at snapseed.online who believes in bringing the best out and personalising stories to reach and relate to various audiences and I'm passionate about wild life photography, photo and video editing.