Snapchat has become one of the most popular social media platforms among millennials and Gen Z. The app, known for its disappearing photos and videos, has amassed over 280 million daily active users worldwide.
With a user base mostly of teenagers and young adults, it's no surprise that marketers are flocking to the platform to reach this highly coveted demographic. But what are some key Snapchat statistics that marketers need to know?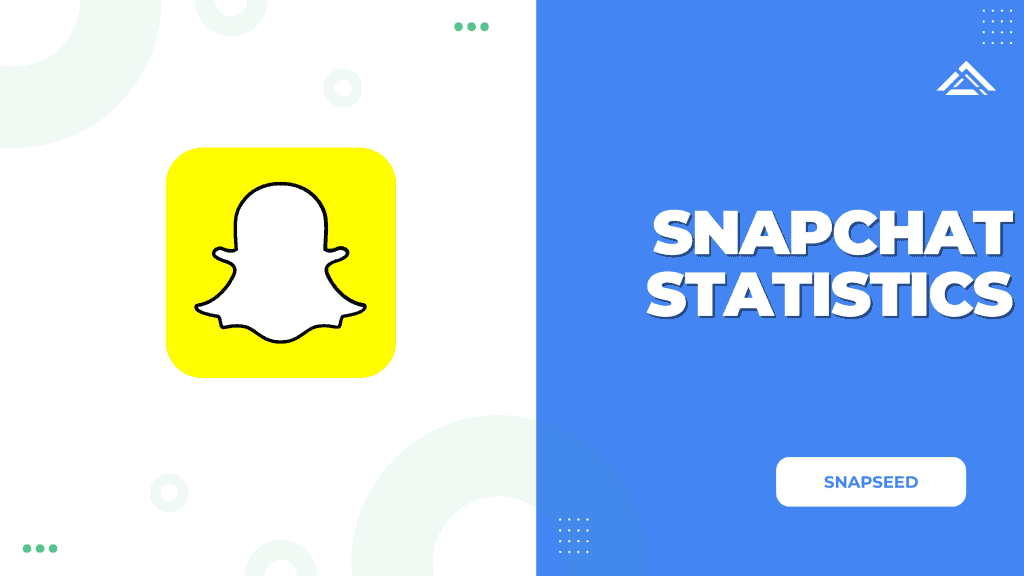 From usage habits to advertising trends, this article will deeply dive into the numbers that define Snapchat as we know it today.
Whether you're a seasoned Snapchat user or new to the platform, this article will provide valuable insights into the app's current state and where it's headed.
Snapchat Overview
Before getting into the details, let's briefly overview Snapchat and its key statistics here.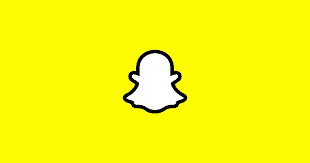 | | |
| --- | --- |
| Founders | Evan Spiegel (CEO, co-founder)Bobby Murphy (CTO, co-founder) |
| Launch date | 8 July 2011 |
| HQ | Santa Monica, California |
| Business Type | Public (NYSE: SNAP) |
Now, have a glimpse of the key statistics of Snapchat.
According to Statista, Snapchat has over 538 million active users.
Snapchat stands at 2nd social media platform based on worldwide mobile usage.
2 million snaps are sent on Snapchat every minute.
Snapchat is the world's 12th most popular social media platform.
Males over the age of 50 are the fastest-growing Snapchat audience.
54% of Gen Z users are using the app weekly.
India has the largest Snapchat advertising audience.
Tiktok surpassed Snapchat as teenagers' favorite social media app.
Snapchat Revenue
Snapchat is a growing social media platform not just in terms of users but money earned too. Since it has earned millions of users globally, the revenue keeps increasing significantly. Over the last year, the platform's revenue was boosted by double. Have a look over it below.
| Year | Revenue ($bn) |
| --- | --- |
| 2015 | 0.05 |
| 2016 | 0.4 |
| 2017 | 0.8 |
| 2018 | 1.1 |
| 2019 | 1.7 |
| 2020 | 2.5 |
| 2021 | 4.1 |
| 2022 | 4.6 |
Snapchat Statistics: Age
Snapchat is seen to be used by people of different age groups? Even though it is popular amongst Gen Z and millennials, the age group statistics will leave you stunned! So look down to get a detailed view of Snapchat age statistics.
48% of USA internet users between the ages of 15-25 use Snapchat.
32% of college students use Snapchat.
39% of Snapchat's adversity audience is between 14 to 24 years old.
80%+ users are determined to be between the ages of 13-34.
Snapchat Statistics: Gender
Snapchat is a popular platform for females since females are leading the user graph of Snapchat. But that doesn't put the male audience behind using this popular platform. 
According to Statista, 52.9% of Snapchat users were female, whereas 46.3% were male as of April 2023.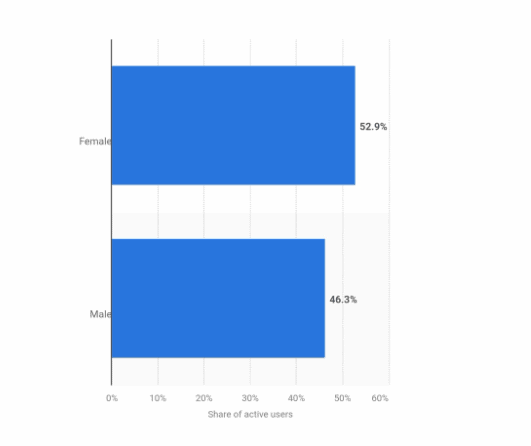 Source: Statista
Regarding the ad audience on Snapchat, 54% of ad audiences on Snapchat are female, whereas 44.6% are male.
Snapchat Statistics: Engagement
Snapchat is a great platform for engagement, where video posts reach 18 million views. The engagement rate on Snapchat is 80%. This shows the love users reflect on the platform. 
Have a look below to get some insights on Snapchat engagement statistics.
57% of video content is shared on Snapchat.
Video calls on Snapchat saw a 50% rise.
60% of Snapchat users create new content on Snapchat each day.
100 million+ Snapchat users play snap games.
Snapchat Statistics: Business
While it is known that Snapchat is used primarily for keeping in touch with friends and family, Snapchat is an excellent place for online businesses and marketers. Recently, the opportunity of marketing your content on Snapchat has drastically jumped. Does it sound surprising? The stats below are proof!
54% of Snapchat employees are involved in engineering roles.
Snapchat ads are provided at $3000 per month.
Snapchat has a 5x higher swipe-up rate than the average social media click-through rate.
Hootsuite's study on keywords related to business on Snapchat indicates more and more marketers are gaining interest in Snapchat for business than in previous years.
Snapchat ads (+49.5% YoY)
Snapchat business (+241%YoY)
Snapchat business manager (+174% YoY)
Snapchat ads manager(+120% YoY)
Snapchat Statistics: Usage
Almost 2.1 million snaps are created on Snapchat every minute. This shows how the platform's high usage is increasing daily. 
Now look below to get a look over more Snapchat insights into its usage.
Snapchat has generated more than $1 billion in revenue.
The average time an individual spends on Snapchat daily is 30 minutes.
The growth of 25% yearly in daily snap creation is noticed.
200 million people use maps to locate their friends on Snapchat.
Snapchat's score for consumer satisfaction is 72 out of 100.
The average number of snaps created every day is 5+ billion.
Almost 60% of Snapchat users create new content on Snapchat every day.
2089+ was the longest Snapchat streak recorded.
Related Read;
Conclusion: Snapchat Statistics 2023
Whether you are an influencer, marketer, or business owner, the right way of using Snapchat would give you tremendous growth in all aspects, and the above statistics are proof.
Snapchat is a fantastic medium for growing your business? Simply changing your account to a business account is all that is required. Snapchat is the social media network for the Z generation, even though TikTok, Instagram, and Facebook also draw in young people.
Based on the above facts, you now know what to expect from Snapchat; the next step is to figure out how to make the most of the platform!
FAQs
Which gender uses Snapchat the most?
As of Jan 2023, Snapchat is used by females more than males.
How do you know Snapchat stats?
You can tap on the story tile on Snapchat to see the reach, views, comments, swipe-ups, etc., on Snapchat.
What country is Snapchat most popular in?
As of 2023, Snapchat is the most popular in India, with the most significant user base globally.
What ages use Snapchat the most?
According to the reports, the ages 18-24 use Snapchat the most.
How often do people use Snapchat?
It was found that snap chatters use the platform for over 30 minutes daily.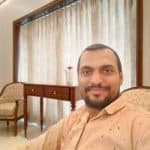 Hi, This is Gautham, a full time content writer and editor at snapseed.online who believes in bringing the best out and personalising stories to reach and relate to various audiences and I'm passionate about wild life photography, photo and video editing.